Annual Banda Dagoretti Horse Show is on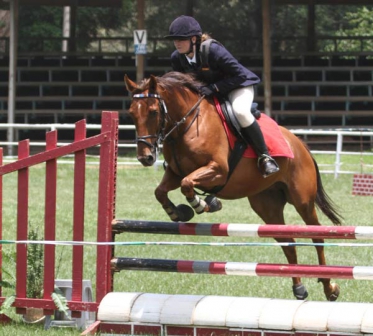 The 60th edition of The Banda Dagoretti Horse Show competition begun yesterday in Nairobi and will go on till Sunday. The four day high profile international competition is being held at the Rosy Savage Arena at Jamhuri Park grounds.
The exciting inter?school competition, which is part of the four-day showpiece, will be held on Sunday with many schools taking part in various categories. Entries in the inter?school riding competition are from five Independent Association of Preparatory Schools (IAPS), namely; Pembroke, Kenton, Hillcrest Prep, Hillcrest Secondary, The Banda, and Hardy Stud -a horse riding school.
The participants are taking part in the Mounted Games, Show?jumping and a Fancy Dress Competition at the championships.
Other areas of competitions involves 'Riding with Style' Show which is a Jumping and Cross?Country Competition will see the children marked on their riding ability, relationship with the horses and the shortest route they take around the course to complete their antics.
"In this category, the children will have to do six jumps then change their riding style to a faster, more impulsive cross?country pace. They do six jumps at the cross? country fences which are one meter high," explained Georgina Harrison, a teacher at the Banda School.
Riding with Style is followed by the Fancy Dress competition where the riders are invited to take part as individuals in the fancy dress competition whose this year's theme is 'Spooky'.
The last bit is the Team Gymkhana Games which involves lots of fun, racing up and down, and weaving in and out of the posts. This also involves different relay races for the more novice riders.
Schools have been invited to enter up to two teams of four riders in the Team Gymkhana Game and the children must be off the lead rein for this class.
KDF receive timely boost ahead of new season
Kenya Defence Forces men's volleyball team have been handed a major boost following middle-blocker Gideon Tarus' return to full scale training ahead of next month's (March 3-5) Kenya Volleyball Federation League first leg in Nyeri.