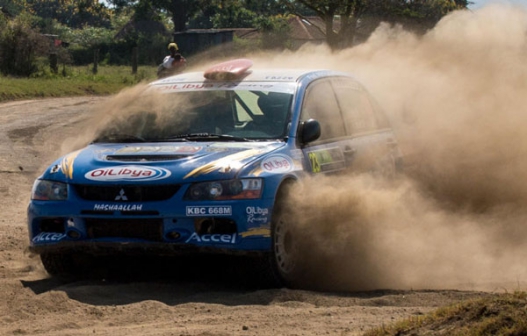 Focus in this year's Nanyuki Rally will be the much-hyped battle pitting 'Flying Finn' Tapio Laukkanen against multiple former Safari and KNRC Champion Carl 'Flash' Tundo.
Tundo's new car has been the talk of town and it will be interesting to see how the star driver performs against Tapio. Tundo unveiled his new Ford Fiesta Proto in Wundanyi last month, but failed to survive the tricky terrain when his car caught fire.
Tapio has cleared the ground with all the big guns of KNRC over the past two seasons whenever he has had a good run, but Tundo's new machine seems to be the answer to his long-standing dominance.
There has been some good-humoured rivalry in the racing fraternity with fans bantering over who will come out tops. But whatever is up the sleeves of the two will be known today when the cream of the country's best converge in Laikipia County.
Among the most successful drivers in the Nanyuki Rally Group organised event are Baldev Chager and Ian Duncan, who will both be driving Mitsubishi Evolution 10. Duncan has won the Nanyuki diadem twice in succession.
Chager won back-to-back titles in Nanyuki in 1995 and 1996 when the event counted towards the Clubman Rally Championship. He repeated his back-to-back feat in 2007 and 2008 in the KNRC. Nanyuki joined the KNRC in 1998, the same year when Jonathan Toroitich emerged the winner in a Toyota Celica 2000cc machine.
Meanwhile, the hills around Loldaiga near Timau and Lengetia in Naro Moru will today witness action from turbo-charged and normally aspirated machines when the second half of the 2016 Kenya National Rally Championship gets underway in Laikipia County.
Nanyuki Rally returns to the eight leg series since 2014 when defending champion Jaspreet Chatthe emerged the winner. After a rigorous reconnaissance on the route course yesterday, three stages lie in wait for crews on 100 per cent private land stages.
The rally will start from KCB Nanyuki branch at 7am after which they will tackle a 32km transport road section through to the 50.60km Loldaiga. The finish will be at Batian View which will also be the venue for the service park.