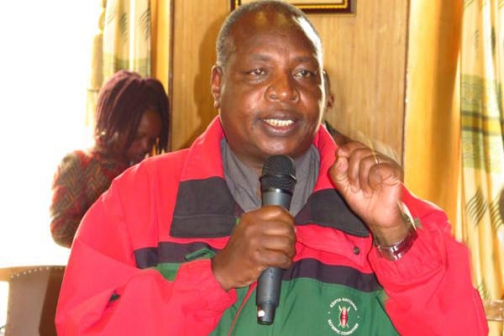 Shock greeted the decision by Sports Cabinet Secretary Hassan Wario to include indicted sports administrators in a probe team to investigate Team Kenya's Olympics chaos.
One of the persons appointed to the probe committee yesterday was indicted by a parliamentary committee probing the 2011 All Africa games. The report was, however, hushed up just like the 2012 Olympic report that also censures some of the officials responsible for Team Kenya's suffering in Rio.
Former Kenya Volleyball Federation (KVF) official Charles Nyaberi was heavily blamed for the debacle that Team Kenya faced during the Maputo games, yet he has been assigned by Wario to probe the Rio mess.
In 2011 after the All-Africa games held in Maputo, Mozambique, parliament initiated a probe into the management of Team Kenya following complaints on how athletes were treated.
In its findings, parliament heavily indicted Nyaberi, who was the then Chef de Mission. The report said Nyaberi should be held responsible for the logistical challenges faced by the Kenyan contingent.
The parliamentary report further recommended that disciplinary action should be taken against Nyaberi and ruled that he was not fit to be assigned any other similar assignment for the country, hence the surprise in naming him in the Rio Probe Committee. Had the report been acted upon, for example, the Rio Chef de Mission Stephen Soi would not have been handed the role as he was equally ruled unfit to hold a public position.
The probe committee had also called for the suspension of James Chacha, another Nock official but this did not happen and he is also in the Rio Olympics team.
The probe committee for instance found that training and competition uniforms and equipment as well as ceremonial kits were supplied to teams late and even then they were inadequate:
"Therefore some athletes competed without official Kenyan uniform and proper equipment. Some federations had to purchase, hire or borrow from friendly countries to avoid being disqualified," says part of the report.