Swiss authorities search FIFA headquarters in corruption probe
SPORTS By Reuters | June 3rd 2016 | 1 min read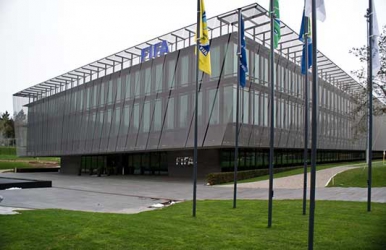 Swiss authorities have again searched the Zurich headquarters of FIFA and seized documents and electronic data in its corruption probe surrounding the global soccer body, the Swiss attorney general's office said on Friday.
"As part of the ongoing criminal investigations in the FIFA affair, the Office of the Attorney General of Switzerland (OAG) carried out a search of FIFA's headquarters on 2 June 2016 with the aim of confirming existing findings and obtaining further information," the OAG said in a statement.
The OAG said its investigation related only to individuals named in earlier OAG statements and further persons unknown. An OAG spokeswoman added that FIFA President Gianni Infantino was not among those under investigation.
FIFA was not immediately available for comment.