NIGERIA DRUG SHAME: Chika fails B sample, faces hearing
SPORTS By AFP | August 2nd 2014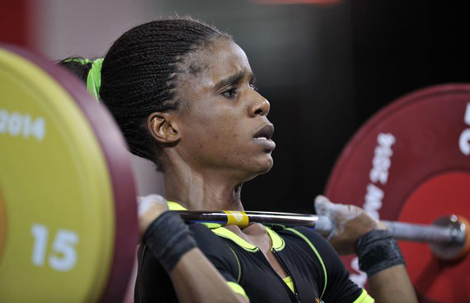 Nigeria's gold medalist Chika Amalaha competing in the women's weightlifting 53kg class, at the SECC Precinct during the 2014 Commonwealth Games in Glasgow, Scotland, July 25, 2014. AFP PHOTO/ANDY BUCHANAN
Nigerian teenage weightlifter Chika Amalaha faces a hearing before the Commonwealth Games Federation on Friday over her failed drugs test.
Amalaha, whose A sample failed a control after claiming gold in the women's 53kg category on July 25, also produced a positive B sample. The tests revealed traces of diuretics and masking agents.
CGF chief executive Mike Hooper said the follow-up examination backed up the initial finding of the doping control that Amalaha went through after her victory in the 52kg class at the Clyde Auditorium seven days ago. Amalaha snatched a best of 85kg to become the youngest weightlifter gold medallist.
K'ogalo flim flam: Your facebook say
Gor TV is the official dedicated monthly 26 minute magazine program for Kenyan Premier League club; Gor Mahia FC. Gor TV includes exclusive interviews with staff and players,