Premium
Cardiac arrest: Why athletes have to call of their careers after heart problems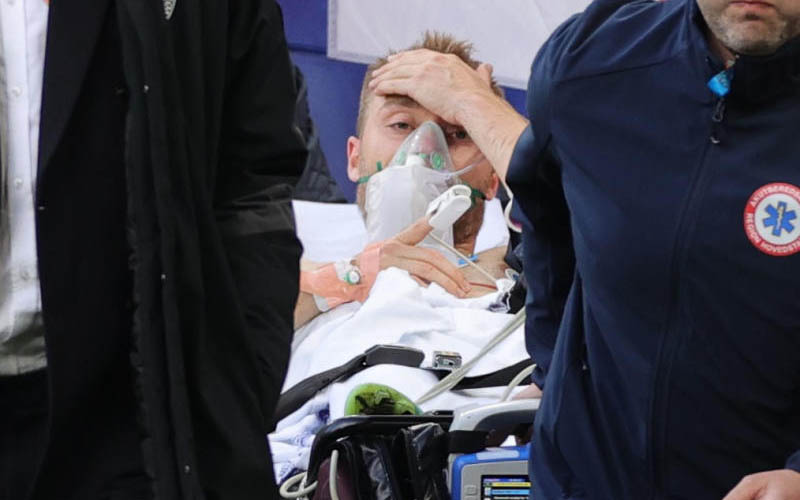 On June 12 last year, as Finland played Denmark on matchday 1 of Group B at the Euro 2020, play was halted in the 43rd minute following an incident involving the Danes' number 10, Christian Eriksen.
The 30-year-old, collapsed on the pitch as he tried to control a throw-in, leaving players and medics racing to help, as the crowd at the 38,000-seater Parken Stadium watched in silence.
Eriksen suffered cardiac arrest. According to the team doctor Morten Boesen, the midfielder was "gone" before they had to resuscitate him.
Cardiac arrests are not new to sport, most certainly not new to football.
Cameroonian Marc-Vivien Foe's death on June 26, 2003, after collapsing at the Stade de Gerland stadium in Lyon, France during a FIFA Confederations Cup semifinal against Colombia might be how far most people can remember a serious case of cardiac arrest.
Another popular case involved Bolton Wanderers Fabrice Muamba's near-death collapse during an FA Cup quarter-final clash at White Hart Lane against Tottenham on March 17, 2012. Were it not for the medical assistants, who came to his aid, Muamba's story could have been worse. After his recovery, Muamba was left with no choice but to call off his football career.
Many athletes have been forced to immediately end their careers after such cases. Argentine Sergio Aguero was the latest case in sport to do so, having to stop playing after developing Arrhythmia, a problem with the rhythm/rate of his heartbeat.
Standard Sports samples cardiac arrest, its symptoms, risk factors and treatment.
Mayo Clinic defines sudden cardiac arrest as the "abrupt loss of heart function, breathing and consciousness", which means the ceasing of the heartbeat. An arrhythmia is when the electrical impulses that control the heartbeat change pattern. Cardiac arrest happens when the beat of the heart stops.
Causes of Cardiac Arrest
The most common cause of cardiac arrest is ventricular fibrillation (VF), an abnormal heart rhythm. VF occurs when the electrical activity of the heart malfunctions and the ventricles pump blood inadequately, severely decreasing the amount of blood driven through the body. The ventricles instead 'fibrillate' or quiver. The heart can also stop beating normally after developing an arrhythmia in the atria (upper chambers), otherwise known as Atrial Fibrillation (AF).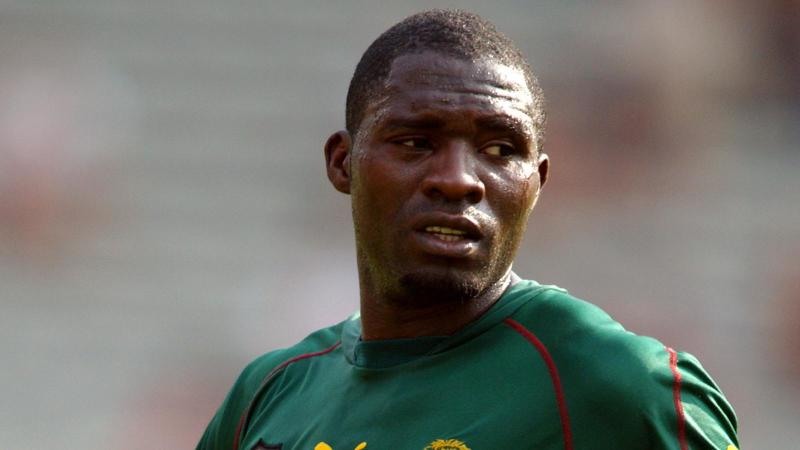 Other causes of cardiac arrest include:
Prior heart attack, a scarred heart tissue – A heart that's suffered an attack before may be scarred and prone to attracting deadly arrhythmias.
Heart medications – Some medications are said to create a platform for arrhythmias to develop.
Abnormalities in the blood vessels– These are rare cases and occur in the coronary arteries and aorta. With these anomalies present, Adrenaline produced during powerful physical activity can cause sudden cardiac arrest.
Electrical defects – In young people, conditions such as Wolff-Parkinson-White syndrome may lead to sudden cardiac arrest.
Cardiomyopathy – Heart muscles get damaged due to several reasons including heart valve disease and high blood pressure. Damaged heart muscles leave one prone to sudden cardiac arrest.
Recreational drug use is also a reported cause of cardiac arrest, especially in healthy people.
Symptoms
Healthline lists the following as signs and symptoms of cardiac arrest:
Dizziness
Shortness of breath
Vomit
Experiencing heart shivers
Fatigue
These symptoms require immediate emergency:
Chest pains
Collapse
Zero pulse
Loss of consciousness
No breathing/difficulty in breathing
Treatment
It is advised that you seek the help of medical emergency services in your region as a priority
Cardiopulmonary resuscitation (CPR) - Pushing hard and fast on a person's chest (at the rate of 100 compressions a minute) is recommended. If you're skilled in CPR, check the individual's airway and provide 'rescue breaths' after around every 30 compressions. This is pivotal as it keeps oxygen and blood circulating to the body and brain.
Portable defibrillator – Some of these devices have step-by-step voice instructions which will recommend a shock after you've checked the person's heart rhythm. One is advised to continue chest compressions immediately after delivering a shock wave. Portable automated external defibrillators (AEDs) also come in handy in the case of sudden cardiac arrests.
Medication can help lower high blood pressure and high cholesterol, especially after you've survived a cardiac arrest.
Surgery – To repair damaged blood vessels and valves in the heart. Surgery also helps remove jams in the arteries.
Physical exercise helps improve cardiac fitness, while changes in diet may help reduce cholesterol.
Related Topics