Safari 7s: Shujaa thrash Nigeria, Zimbabwe to sail into quarters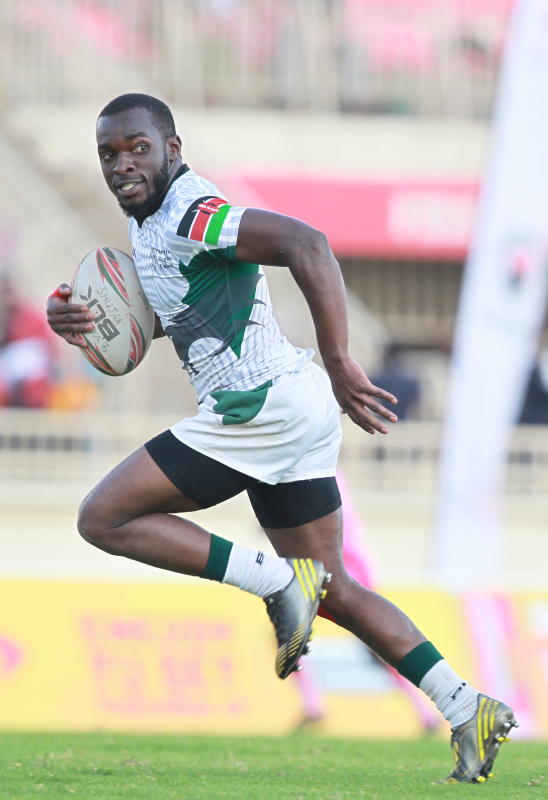 Kenya's Shujaa demolished Nigeria Stallions 60-0 and Zimbabwe 26-5 to sail to the quarterfinals of the 23rd edition of the Safari 7s tournament at Nyayo Stadium yesterday.
Branson Madigu and Timothy Mmasi scored a brace each against the hapless Nigerians as Levy Amunga did the conversion with the needed precision to propel the hosts to an emphatic win.
Johnstone Olindi then grounded two tries with captain Herman Humwa and Alvin Marube scoring one each as Shujaa overcame the spirited Zimbabweans.
Despite sailing to the quarterfinals, head coach Innocent Simiyu blamed his charges for blowing a 12-0 healthy lead in their encounter against Germany who edged them 14-12.
"We lacked composure against the Germans. We played off the script. We were a bit cocky with the ball and they punished us," Simiyu told Standard Sports.
"I think we should have gone 17 points clear after taking the lead, but again it was a good lesson for the young players I have in the team."
Simiyu said he is taking one game at a time with his focus now on today's quarterfinals.
The ongoing tournament was attended by die hard rugby fans who braved the early morning downpour to watch the matches.
Many spectators were happy to meet and greet some of their icons including Collins Injera, Andrew Amonde among others who they only see on television while playing on big stage like the World Rugby Sevens.
"I have really missed this sport, I have come here to have fun," said Emmaculate Atieno who came with her friends.
Some, like Deogratious Aloo, are using the event as a picnic occasion to bond with his family.
"It's been long since I took my children out. I have brought my kids here because it's safe and very lively" said Aloo.
Entrepreneurs like Nairobi Sports House are making a kill by selling Kenya Shujaa jerseys to spectators.
Various food courts adjacent to the main stadium have also seen their businesses boom. The spectators sampled sumptuous dishes they offered including fried meat, chicken, fish among others.