Shujaa seek redemption at Vancouver Sevens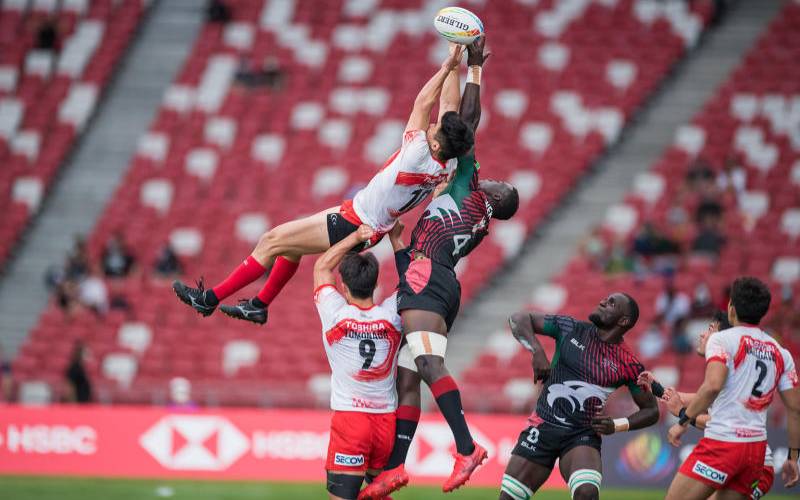 Kenya Sevens will renew their rivalry with Olympic and Singapore Sevens champions Fiji as the sixth leg of the World Rugby Sevens Series, Vancouver Sevens kicks off today in Canada.
Shujaa and Fiji are in Group A alongside United States of America (USA) and England.
Kenya have struggled to win matches since the beginning of the year where they have failed to go past the group stage in their last three legs.
Innocent Simiyu's charges collected one point in Malaga, eight points in Seville and five in Singapore last weekend.
Fiji returned to the tournament in style with a stunning victory at Singapore Sevens last weekend where they defeated New Zealand 28-17 in a pulsating final to claim the Main Cup title. Fiji had missed out on the Seville leg played in Spain.
The second Group has Singapore Sevens runners-up New Zealand who will go up against Samoa, Wales and Japan.
Singapore Sevens bronze medallists Australia will face series leaders South Africa, Spain and hosts Canada in Group C matches.
The final group has Ireland, Argentina, France and Scotland.
Kenya will kick off their campaign with a clash against USA tonight (8.31pm) before playing Fiji (00.04am).
Shujaa will then wrap up their preliminary round with a fixture against England tomorrow morning (3.07am).
Kenya, who have collected 36 points so far, dropped to 10th in the world rankings after garnering five points at last weekend's Singapore Sevens.
South Africa retained the top spot on the World Sevens Series standings despite not reaching the finals.
They bagged 10 points in Singapore and lead the log with 98 points.
The second position is held by Australia who have 83 points same as third placed Argentina. USA are fourth after amassing 67 points from the five tournaments.
Ireland once again bagged 15 points in the fifth round to take their season tally to 61 points, while France are sixth with 54 points.