Daystar and Zetech earn promotion to KRU Championship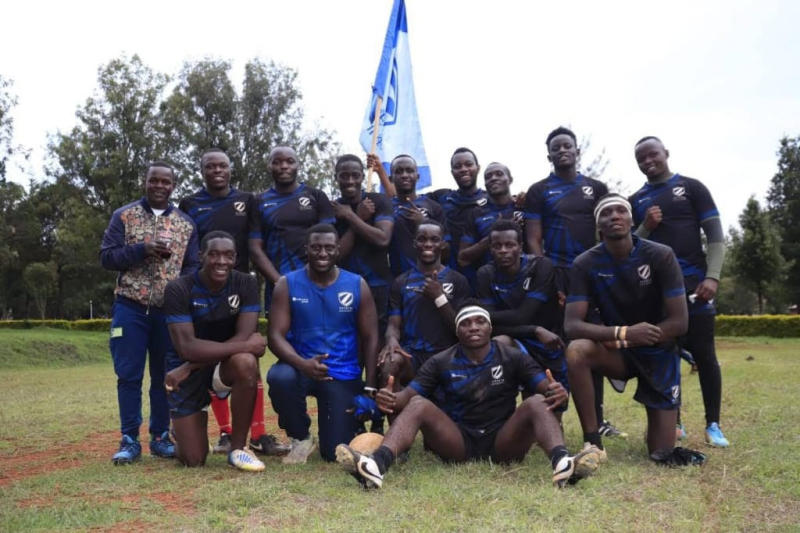 Daystar Falcons and Zetech Oaks have been promoted to the Kenya Rugby Union (KRU) Championship League.
Both teams will play in the 2022/23 Kenyan second-tier league after winning their respective Nationwide National Semifinal fixtures last Saturday.

Daystar earned their ticket with a 22-0 victory in Athi River over former Kenya Cup side and 1997 Enterprise Cup champions Mombasa.
Eric Miheso and Joshua Ngomeli landed a try each with former Laiser Hill Academy star John Oilele contributing 12 points off two drop goals and two penalties to secure the result.

Zetech Oaks won on the road, edging former championship side Kitale 11-10 at Kitale's Equip College.
Zetech's points came off the boot of Jackson Mang'ale's two penalties and Oliver Kilibwa's unconverted try while Kitale landed two tries from Eric Mbagara and Thomas Khaemba.
Zetech are set to face Daystar University in the championship final.
The two sides will replace Northern Suburbs and Egerton Wasps who were relegated from the KRU Championship.
At the same time, Mean Machine and Catholic Monks will move to the Kenya Cup as Nondescripts and Impala drop to the championship.