Mean Machine crowned 2022 KRU Championship Champions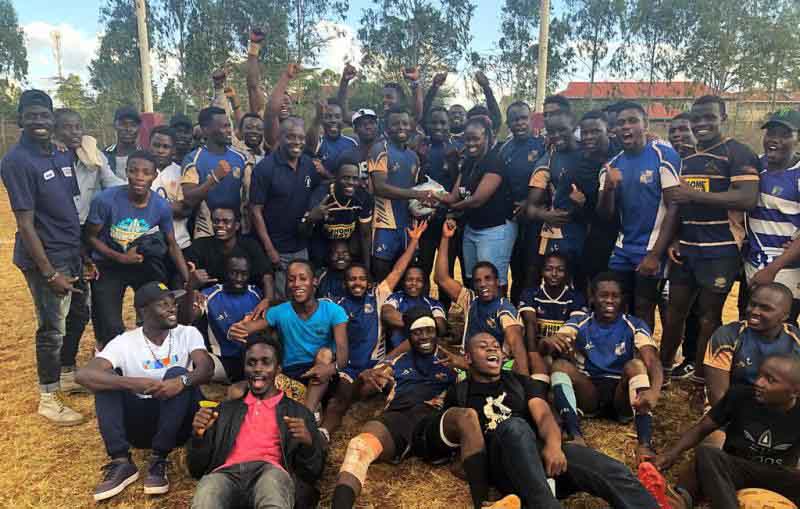 University of Nairobi rugby club Mean Machine are the 2022 Kenya Rugby Union (KRU) Championship champions.
Machine announced their return to the Kenya Cup in style after thrashing Catholic Monks 27-19 in the 'Varsity Derby' finals played at the Catholic University.
The two sides were promoted to the 2022/23 Kenya Cup by virtue of qualifying for the finals.
Machine had achieved that feat by knocking out South Coast Pirates 20-14 in the semis played in Ukunda.
Catholic Monks on the other hand edged Shamas Rugby Foundation 9-5 in the other semifinal to confirm promotion.
Machine and Monks will replace the relegated Nondescripts and Impala Saracens.
Machine return to the top tier after two seasons of absence while Monks return to top-flight rugby after suffering relegation back in the 2014-2015 season.
Meanwhile, Sigalagala closed out their third-tier KRU Nationwide league campaign unbeaten, edging Bungoma 10-8 in a tightly contested Western region final at The Bull Ring in Kakamega. The two sides secured qualification to the KRU Championship national playoffs as a result of their top two placings in the Western region.
Sigalagala will play away to Kitale in next week's quarterfinal fixture while Bungoma make the trip to Nairobi to take on the Daystar Falcons.
Moi University will host Zetech University as Ngong face former Kenya Cup side and 1997 Enterprise Cup winners Mombasa.
RESULTS:
KRU Championship Final
Catholic Monks 19 Mean Machine 27
KRU Nationwide Western Region Final
Sigalagala 10 Bungoma 8
Related Topics