Battle for relegation hits up as Kenya Cup regular season ends on Saturday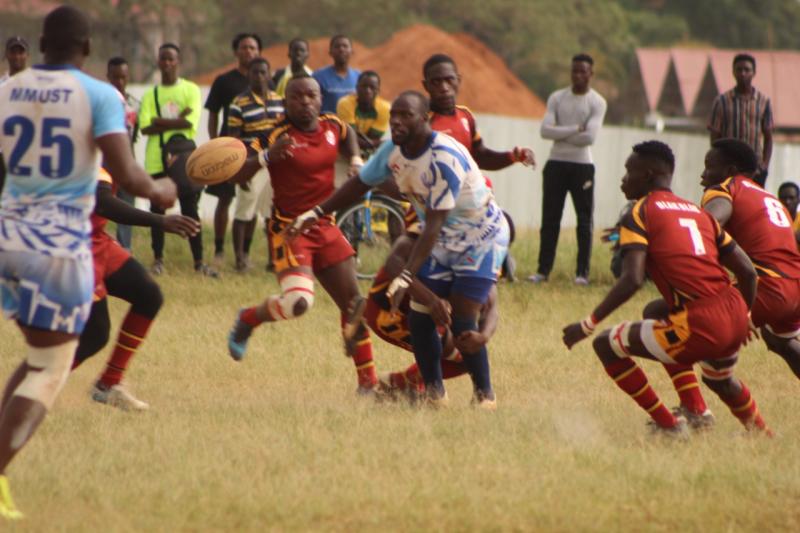 The curtains fall on the league phase of the 2021-22 Kenya Cup season with the focus on the lower end of the standings where the quest for top tier survival goes down to the wire.
This is a shift from recent seasons where the battle for the playoffs has hogged the headlines at this point of the season.
A trio of former champions namely Resolution Impala Saracens, Nondescripts and Topfry Nakuru as well as former National Sevens Circuit champions and past semifinalist Homeboyz all have their necks on the line.
Ten-time winners Impala are placed last on 12 points heading into Saturday's action. They host a feisty Masinde Muliro side at the Impala Club. A bonus point victory would take their points tally to 16, 17 in the event of a bonus point.
They would then have to wait on the outcomes of fixtures pitting Homeboyz against Nondescripts as well as the Nakuru derby between Topfry Nakuru and Menengai Oilers. A loss of any kind for Impala confirms their relegation to the Championship.
A Homeboyz win would see the deejays garner 19 points, 20 if they register a bonus point. The script remains the same should 17 time champions Nondies triumph over Homeboyz.
A Homeboyz loss will see the deejays on 15 points, 16 if they get a losing bonus, 17 if they get a losing bonus and score four tries in the process. This also applies to Nondies in the event that they lose.
Two-time winners Nakuru take on cross town rivals Menengai Oilers at the Nakuru Athletic Club.
Nakuru are currently on 16 points and victory will raise their points tally to 20, 21 if they get that bonus point.
A loss without a bonus point would see Nakuru remain on 16 points, but should they lose by less than seven points and score four tries in the process, they could end the campaign on 18 points.
Saturday's fixtures will definitely be worth watching.
Related Topics