Return of National Sevens Circuit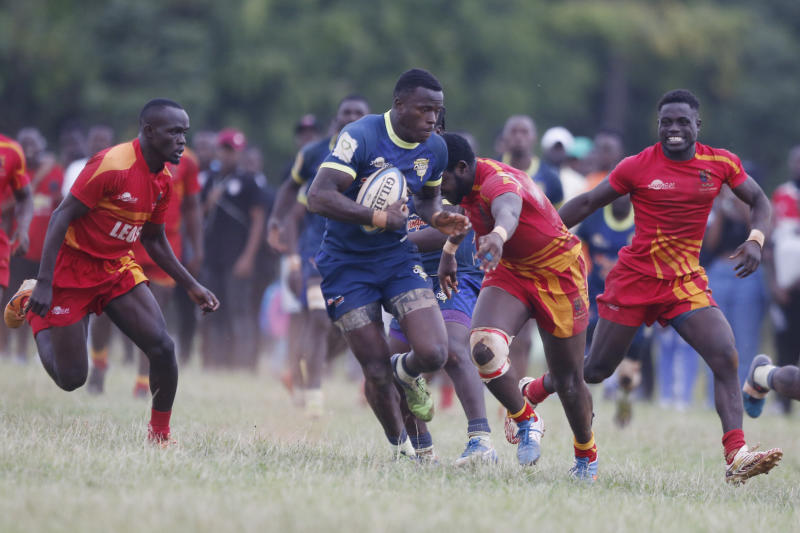 The National Sevens Circuit is set to resume after a two-year break occasioned by the ravaging Covid-19 pandemic.
Kenya Rugby Union on Monday released the calendar with Kabeberi Sevens kicking off in May. 2022.
The circuit will have the traditional six rounds starting with the opening two legs of the Kabeberi and Christie Sevens before heading to Kakamega, Mombasa, Kisumu and Nakuru for the subsequent legs.
George Mwangi Kabeberi Memorial Sevens will set things off on Saturday 7th May with Christie Sevens being hosted a week later.
Teams will be handed a one-week break before heading to Kakamega on Saturday 28th May with Mombasa's Driftwood Sevens being the centre of action the following week.
Another one week break will be handed to teams before heading over to Kisumu for Dala Sevens with the action culminating in Nakuru for Prinsloo Sevens.
KCB who have been outstanding in the Sevens and 15s formats of the game won the 2019 national Sevens circuit, Driftwood, Kakamega, Dala, and Christie Sevens tournaments.
Mwamba tied with Homeboyz in second place as Nakuru and Impala completed the top five positions.
First played in 1999, The National Sevens Circuit is an annual series of Rugby Sevens tournaments run by the Kenya Rugby Union in conjunction with host clubs featuring teams from across the country.
Teams compete for the National Sevens Circuit title by accumulating points based on their finishing position in each tournament.
National Sevens Circuit 2022 Calendar
Leg 1
7/8 May 2022, George Mwangi Kabeberi Memorial 7s, Nairobi
Leg 2
14/15 May 2022, Christie 7s, Nairobi
Leg 3
28/29 May 2022, Kakamega 7s, Kakamega
Leg 4
4/5 June 2022, Driftwood 7s, Mombasa
Leg 5
18/19 June 2022, Dala 7s, Kisumu