Cracking day for Rugby as it advocate for Conservancy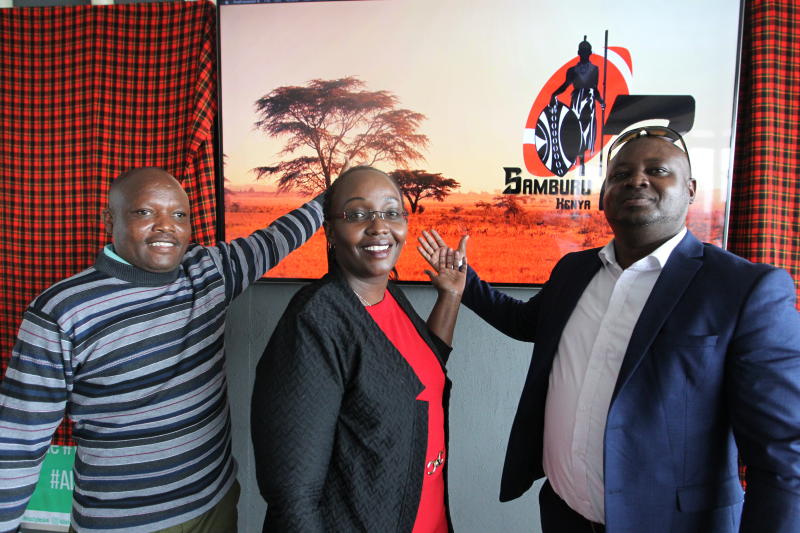 The Kenya Rugby league Federation in partnership with World Sports Safaris, London, Northern Rangelands Trust and Kalama Wildlife Conservancy will be hosting Samburu International Rugby Tournament at the Kalama Conservancy from 9-17 July 2022 for a period of two weeks.
The tournament dubbed Rhino Cup will combine rugby with conservation, anti-FGM campaign, culture and community awareness.
World Sports Safari's Executive director Mike Mulroy said the 2022 will see the most exciting 7s tournament of the year be held on the Kenyan plains in Samburu, north of Mount Kenya.
"We combine the safari experience with top-class rugby with over 80 teams and 1,200 players competing in three categories. Advancing rugby in Kenya with the aim of social and economic development," said Mulroy.
World Safari Sports country director Kelvin Adhere said the event will be used to expand the wildlife conservancy crusade by putting together a package of conservancy and sports to bring awareness of tourism.
"We are in the process of creating a new Rugby experience. Is going to be a great learning experience, passing the knowledge and helping the game grow," said Adhere.
He further noted that there are more talents in the country when exposed with other great talents from other countries can be a stepping stone to achieving developing Rugby talents in the country.
Samburu 7S will build 2 part-time pitches and a permanent pitch which together with other development will create a centre of excellence to be used by the Rugby community in Kenya.
The nine days of truly global rugby featuring teams from all over the world on three purpose built pitches is going to be a big event and unique, where three events in one featuring both men and women, Elite-semi pros and smaller nations.
Special Elite level competition for the Rhino Cup and the Small Nations Cup for developing nations' teams will make rugby games accessible to everybody.
International clubs will be in the first tier, Kenya and other Regional teams will be in the second tier.
" For the league, we have eight teams and we are likely to invite 10 teams from the region," said Adhere.
Kalama Conservancy managing director Tom Lolosoli said the business community is apparently going to be boosted with the event adding that the conservancy will host several events during the two weeks period starting with mountain hike cycling in the plains and ranges, traditional cultural games, water projects and conservation, wildlife photographic competitions, safaris and in finishing with rugby.
Samburu County through CEC for tourism Lydia Letinina, appreciated event organizers for the direction of choosing to promote tourism through sports promising to support the tournament through the ministry of Sports and also Culture.
"Samburu has a lot of potential in tourism and we are out to explore them. This is going to bring us to another level and promote rugby to other parts of the country apart from Nairobi," said Letinina.
The prize money for the winners of the Samburu Sevens is yet to be decided with Rugby Tier One, Two and Three from Europe expected.
Former Kenyan international Victor Wanyama was appointed the new wildlife ambassador by Wild Aid Africa that campaigns for the protection of wildlife in a number of African countries.
Wild Aid works with Asian and Western celebrities and business leaders to dissuade people from purchasing wildlife products via public service announcements and educational initiatives, reaching hundreds of millions of people per year.
"I am excited to announce that I have signed up to be a wildlife ambassador with Wild Aid Africa, I truly believe that wildlife is more valuable and alive, so I'm joining Wild Aid to speak out against illegal wildlife trafficking.?
Stage set for Handball Super Cup
Handball Super cup battle lines drawn with ten teams are lined up for the Kenya Handball Federation (KHF) Super Cup set for 5th to 19 March 2022.