Quins, Homeboyz beef squad as Kenya Cup gathers pace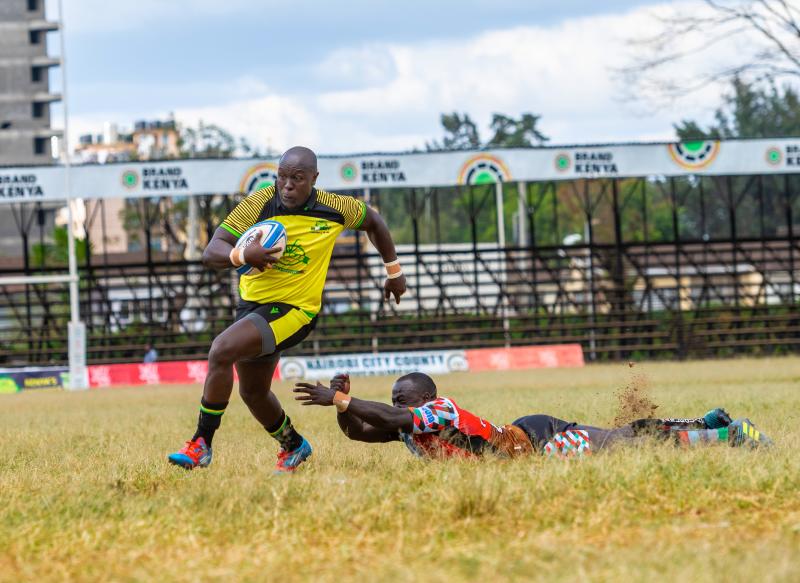 Kenya Harlequin have signed five players in the midseason transfer window that ended in December last year as the 2021-2022 Kenya Cup gathers momentum.
According to the transfer list published by Kenya Rugby Union, Quins lead the 12-clubs with five signings followed by Kenya Cup leaders Menengai Oilers and Homeboyz who have roped in four new players each.
Quins signed three players from Oilers namely Derrick Ludenyo, Hassan Mwakani and Dennis Omondi.
Biko Masiva will join the trio from Mwamba Rugby together with Allan Odiyo who switches allegiance from USIU Martial.
On the other hand, Oilers have brought in Kenya Simbas scrum-half Sam Onsomu and former Kenya Simbas hooker Colman Were. Others joining include Eugene Asava and Albert Obura.
Homeboyz have roped in Alviko Luvai, Humphrey Wambui, Dennis Curty Degrazia and Joe Awori.
Blak Blad have also signed new faces including Joshua Mwangi and Brian Ogambi
University side Strathmore Leos who are second in the Kenya cup brought in loan players namely Max Atera, Stephen Osumba and Jerry Olola from champions KCB.
KCB and Kabras Sugar did not sign any new faces.
Kenya Harlequins
Newton Derrick Ludenyo Menengai Oilers-Kenya Harlequins
Hassan Mwakani Menengai Oilers-Kenya Harlequins
Dennis Omondi Menengai Oilers-Kenya Harlequins
Biko Masiva Mwamba RFC-Kenya Harlequins
Allan Odiyo USIU-Kenya Harlequins
Menengai Oilers
Samson Onsomu Impala RFC – Menengai Oilers
Colman Were Kabras RFC- Menengai Oilers
Eugene Asava Lubang'a Western Bulls-Menengai Oilers
Albert Obura Strathmore-Menengai Oilers
Blak Blad
Joshua Mwangi KCB -BlakBlad
Brian Ogambi Kenya Harlequins -BlakBlad
Strathmore Leos
Maxwel Atera KCB -Strathmore Leos
Stephen Osumba KCB -Strathmore
Jerry Otieno Olola KCB -Strathmore
Homeboyz
Alviko Luvai Mwamba RFC- Homeboyz
Humphrey Wambui Mwamba RFC-Homeboyz
Dennis Curty Degrazia Nondies-Homeboyz
Awori Joe USIU-Homeboyz
Mwamba RFC
Crispin Omondi Nakuru RFC-Mwamba RFC
Matt Wanjia Kenya Harlequins-Mwamba RFC
Impala Saracens
Kelvin Lumuli Masibo Kitale RFC – Impala RFC
Nakuru RFC
Wesley Kidiga BlakBlad-Nakuru RFC