KCB launch Kenya Cup title defense with win over Homeboyz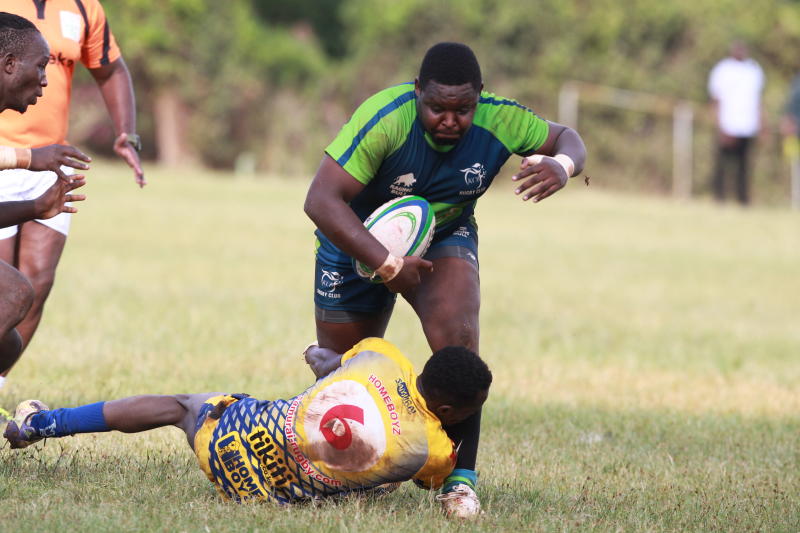 KCB launched their title defense with a hard earned 18-10 win over a new-looking Homeboyz side at KCB Sports Club as the 2021-2022 Kenya Cup season kicked off on Saturday.
Homeboyz coach Simon Odongo handed 12 players their debut in the match but it was the bankers experienced that paid off as KCB ran over two tries and two penalties to win.
Smith Muhoya gave the hosts a 3-0 lead after splitting the posts with a well taken penalty after repelling numerous attacks by Homeboyz who were enjoying territory possession in the early minutes of the match.
The three pointer brought life into the game and it was KCB who struck first through James Ochieng who crossed over for the games first try extending the bankers lead to 8-0 after missed conversion.
The Deejayz booted in a penalty before halftime to narrow the scores to 8-5.
In the final half, Martin Owilah crossed over for a 15-3 lead after Shaban Ahmed's conversion Homeboyz quickly responded through Philerbet Mwanzo to reduce the gap to 10-15.
A late Shanban's three pointer sealed the win for the champions.
Despite the win, KCB missed out on a bonus point.