Kenya Sevens to face USA in Dubai 7s opener at 9am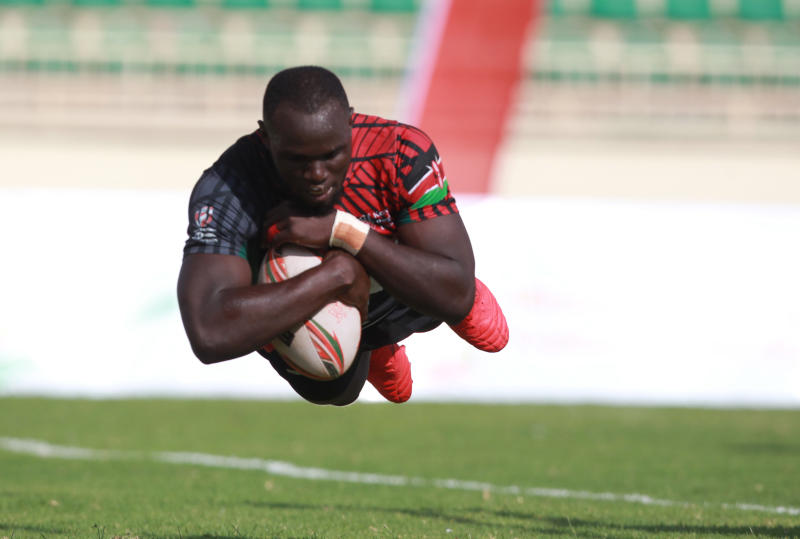 Kenya Sevens will be hoping to kick off the 2022 World 7s Series season on a high note when they play USA at the Dubai Sevens on Friday from 9am East African time.
The World Sevens Series will commence with 12 teams set to take part in the Dubai opening leg tournament slated for Sevens Stadium.
Core sides New Zealand, Samoa are still missing while England, Wales, and Scotland will play the first two tournaments as Great Britain. Fiji, Australia, and France are back after missing the shortened 2021 Series.
After taking on USA in the morning, Shujaa will then face Argentina at 1:30 PM and their final match will be at 4:02 PM against Spain as they seek to replicate the 2021 performance that saw them achieve a podium finish in the shortened series.
The team finished third overall in the abridged 2021 Sevens World Series in Canada, reaching the cup final where they lost to South Africa before securing a third place finish at the second leg in Edmonton.
Olympic Gold Medalist Fiji are back after missing the 2021 World 7s Series and have been pooled alongside returning Australia, Canada and France.
The final Pool has 2021 Series Champions South Africa who will take on Ireland, Great Britain and Japan, who were promoted as HSBC World Rugby Challenger Series champions in 2020.
Great Britain will participate in the opening two rounds of the Series in Dubai, as part of the standing agreement to play the calendar year 2021, before reverting to compete as national unions for the remainder of the 2022 Series, with England, Scotland and Wales participating in the men's Series and England in the women's series.
The 16 men's core teams after the Dubai events are Argentina, Australia, Canada, England, Fiji, France, Ireland, Japan, Kenya, New Zealand, Samoa, Scotland, South Africa, Spain, USA and Wales.
The 11 core women's teams after the Dubai events are Australia, Brazil, Canada, England, Fiji, France, Ireland, New Zealand, Russia, Spain and USA.
Two men's and one women's teams will be relegated from the 2022 Series, to ensure a pathway for teams to be promoted from the HSBC World Rugby Sevens Challenger Series.
Dubai 7s Fixtures
Kenya vs USA-9am
Kenya vs Argentina-1.30pm
Kenya vs Spain-4pm