Rugby: Shamas, Kabarak University promoted to KRU Championship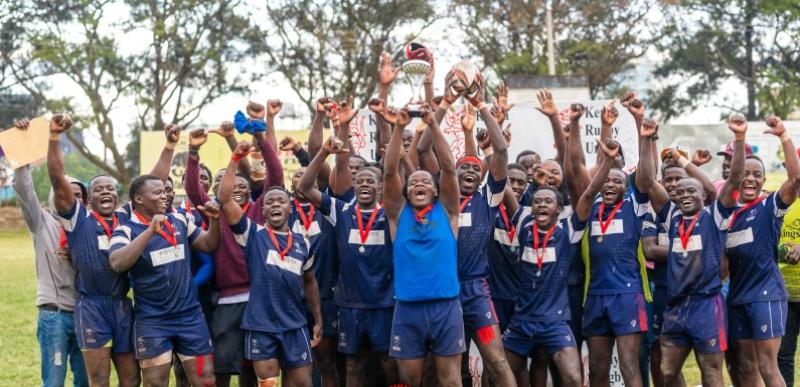 Shamas Rugby are the new KRU Nationwide league champions.
Shamas defeated Kabarak University 39-8 in an entertaining final at the RFUEA Ground over the weekend to win the third tier league title.
Shamas raced into a 27-0 lead at the interval, landing five tries through Timothy Lugalia, Hamisi Namisi, Jullian Lan, Nielsen Jumba and Smith Ouma with Namisi drilling home a conversion.
Kabarak returned for the second half brimming with confidence and their efforts were rewarded when Emmanuel Mumoki finished off a well worked team try.
The ensuing conversion attempt was wide but the varsity students continued to make inroads, putting Shamas on the back foot but undone by indecision in the final third.
They fell further behind when Lugalia went over for his second try before Aden Noor drilled home a consolation penalty for Shamas who sealed the result with incisive running and a center post try from inside center Godfrey Kisero, Namisi converting for the full time score.
Both teams will play in the new 2021/22 KRU Championship, which kicks off on November27.
Shamas Foundation were promoted to the KRU Championship after a narrow 17-13 win over Daystar Falcons in a closely contested Nationwide semi-final played on November 13.
On the other hand, Kabarak University Rugby also earned promotion after a 22-20 win over Kitale RFC in the other seifinals played in Kitale.