Kenya 7s bow out of the Olympics after defeat to Ireland, tearful Amonde speaks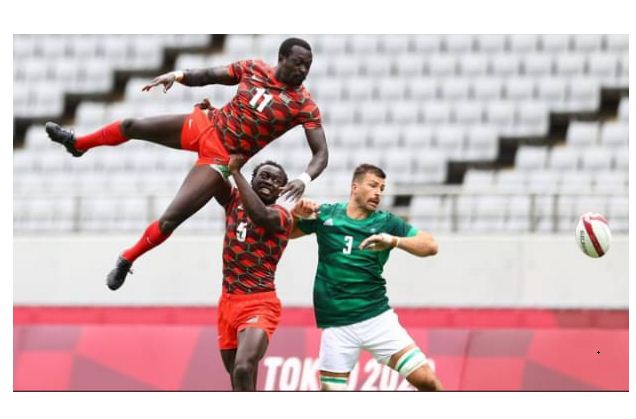 It was a tearful end to Kenya Sevens rugby team Shujaa's campaign here at the Tokyo Stadium on Tuesday morning as team captain Andrew Amonde fought back tears trying to explain how his charges had bowed out at the group stages without winning a match.
Kenya started the Olympics campaign on Monday with a 19-14 loss to USA before going down 14-5 to South Africa and 12-7 to Ireland.
Shujaa could not find a way past a spirited Ireland side, who were also hoping for a big score against Kenya to be able to reach the quarter-finals.
For Amonde though, the results were heartbreaking as he tried to explain how they failed to utilize their chances and it was even bitter for him as he wanted to bow out of national duty with some pride.
"For some of us this was our last tournament and we really wanted to lead the boys to the final, but I am disappointed I was not able to do that even as I bid farewell to the national team," a tearful Amonde said.
Amonde however said he was happy with what he has done for the country and was impressed with the young players that are coming up.
"I think the young players have played well at these games and we have a very bright future especially with the other major games like the Commonwealth Games coming up," he said.
Another senior player in the team Collins Injera was also a disappointed man just like Amonde.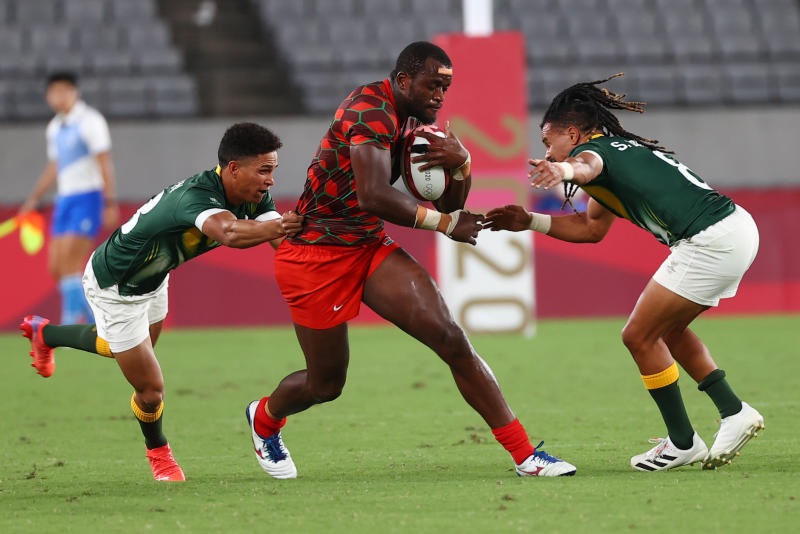 Just like his captain it was his second Olympic Games after playing in Rio in 2016.
"We really wanted to make it to the next stage of the competition but we couldn't. We knew it was going to be a tough pool and we now have to pick ourselves up for the next thing," Injera said ahead of the 9-12 placing match against Japan.
Unlike Amonde though Injera was not willing to discuss his future in the national team, pointing out he just wanted to finish with the Olympics and then he will be able to talk about his future later.
"We did not settle early enough in our games and I think that is why we were punished," Injera said.
Injera also had some advice to the young players in the team and he reminded them that along the way there will be heartbreaks, but it is how they pick themselves up for the next assignment that counts.
For coach Innocent 'Namcos' Simiyu, he was honest that yes indeed Shujaa were in a tough pool, but most of the undoing was down to the Kenyans who did not utilize their chances.
He said that the main reason why the Kenyans could not move to the next stage of the competition was basically down to not doing the basics things in the three matches in the group stage.
"We did not do well in the restarts and also in the scrums and went more into contact instead of looking for space.
"However we also have to accept the fact that we just started preparation only the other day for the Olympics while the other teams have had up to four years building up for this," Simiyu said.