Three Nakuru High School students hope to become top rugby professionals after passing KCSE exams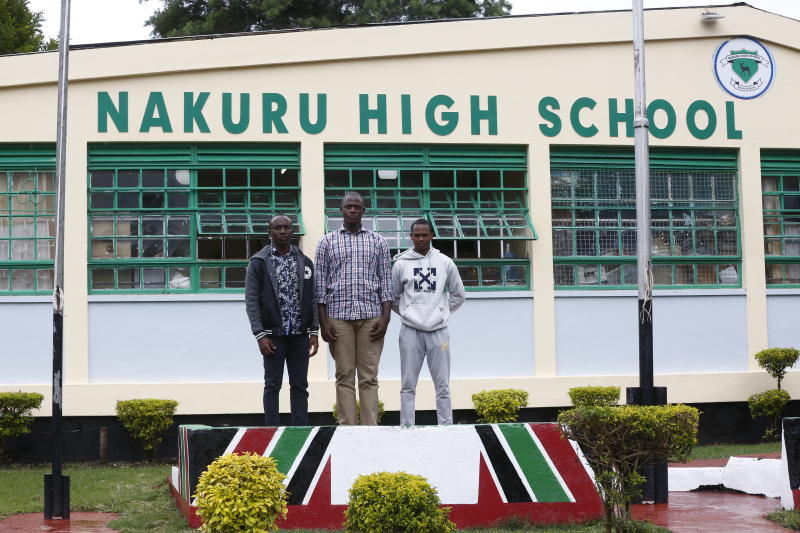 Having catapulted Nakuru High School to become regional champions in East Africa Schools Games, three ace rugby players scored straight As (KCSE 2020) in different subjects and want to become top professionals.
As much as they were top players in the first school team, they are out to emerge as top professionals in their respective academic professions at the universities.
Brian Njoroge (eighthman), Michael Denga (centre) and scrum-half Moses Furore are ready to begin a new chapter in their academic lives after a marvellous performance in the recently released KCSE examinations, a move that has prompted regional rugby tactician and the school's principal Mike Yator to appeal to national selectors to focus on the trio as potential future star players.
"They excelled in the pitch and as well in their academics. I appeal to national coaches to give them a chance at the national teams while pursuing their studies at the universities," said Yator.
The trio of Njoroge, Denga and Furore, who all are aged 18 years, scored Mean Grades of A (81 points), A- (76 points) and B+ (68 points) want to study Civil Engineering, Marine Engineering and Law respectively.
Interestingly, the trio had scored over 300 marks in their KCPE Examinations with Njoroge scoring 380, Denga 368 and Furore 351 marks.
Besides their academic excellence, none of them is ready to stop playing rugby.
They hope to proceed with it at the university with an eye of hoping to be selected into the National Sevens and Fifteens teams.
"Rugby is part of my diet and it will remain so at the university," said Njoroge who scored five straight As in Mathematics, Physics, Chemistry, Geography and Art and Designs.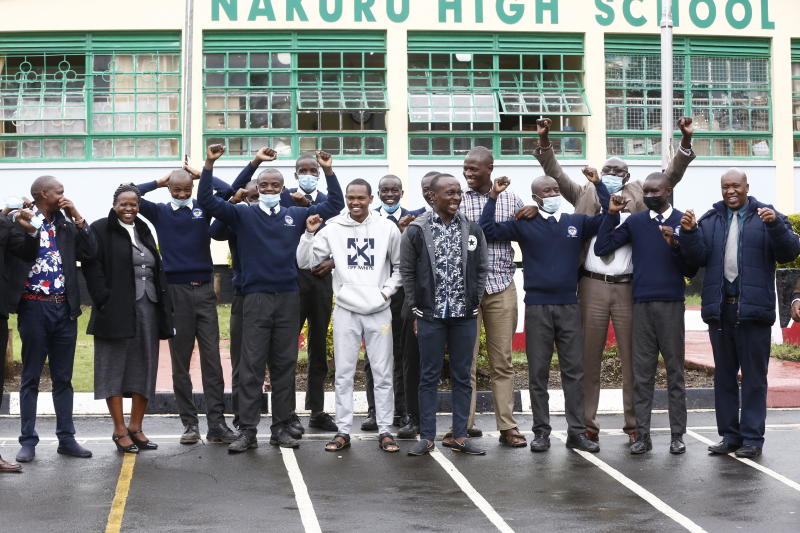 Denga, who is the first school rugby captain in the institution's history, said the sport had inspired his academic progress.
"Had it not been rugby and the discipline it carries with it, I believe my performance in this exam would have been different today.
"This is because the inspiration instilled in us during our training sessions was carried to the classroom in equal measure and it motivated me to catch up with the rest in the class to emerge as the best ever school rugby captain," a confident Denga stated.
On his part, Furore who wants to study Law at the University of Nairobi, thanked Kenya Lionesses Head Coach Felix Oloo for his inspiration and skills learnt in the training sessions at Nakuru RFC Development Program while still at New Life School Academy in Nakuru Municipality.
"That is where I started my rugby career as a junior player while still in primary school and rose through the ranks in development sides to become a refined player for my school team," Furore told The Standard Sports.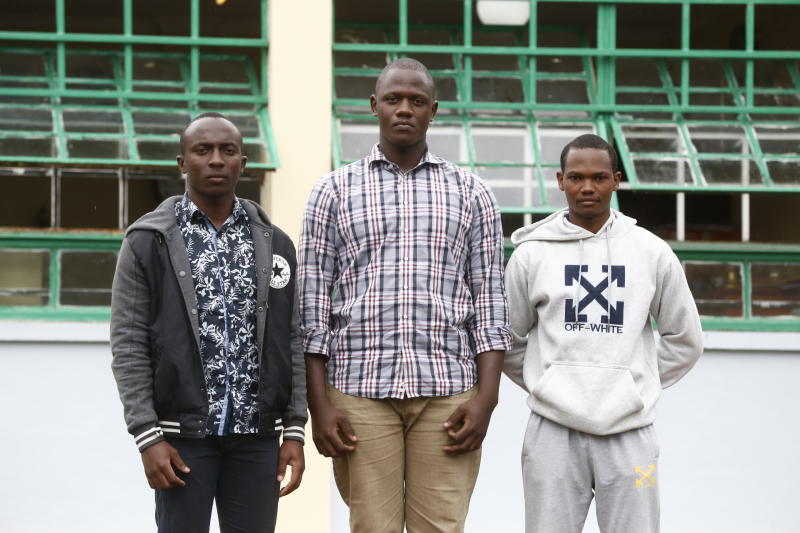 The trio was in the Nakuru RFC development side that toured United Kingdom in 2015, Kigali, Rwanda in 2018 and Jinja, Uganda in 2019 in junior rugby championships.
In the United Kingdom where they participated in the Festivals of Rugby, Nakuru RFC III finished runners up, won the Rwanda Connect to Africa Rugby Championships in 2018 and also finished runners up in Jinja Connect to Africa Rugby Championships the following year (2019).
While thanking their principal Yator and school coach Reynold Kaunda, the trio said in unison that experiences shaped their life in general.
Yator said the record set by the trio is a precedent that will go a long way in being emulated by many players who will pass through different coaches in the school's rugby history.
"This is a rich rugby history mixed with rich academic records that will live to be remembered to inspire more players who'll aspire to emulate them," Yator, who is also a qualified athletics and rugby coach, said.
The talented youngsters look forward to being selected by the Joint Universities Academic Board(JAB) and pursue courses of their dreams.