Injera back, Ambaka out as Simiyu names Shujaa squad for South Africa 7s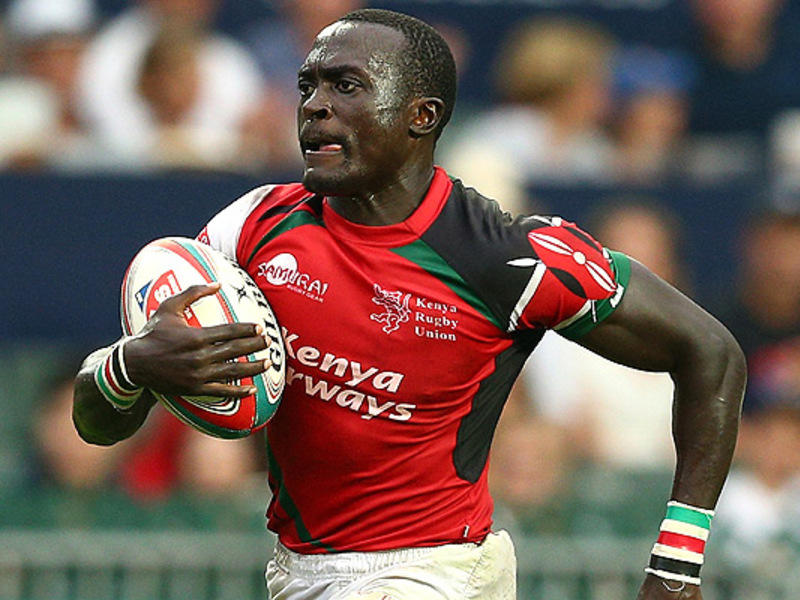 Kenya Sevens superstar Collins Injera has been named in the national 14-man team that will head down to South Africa on Thursday morning for the ten-day Stellenbosch Solidarity Camp.
Injera, arguably Kenya's best player ever, is back in the Shujaa squad after missing out on the last two tournaments played in Madrid and Dubai respectively.
Shujaa head coach Innocent Simiyu said he is happy with the players he has chosen, claiming squad rotation and continuity was key in the selection.
"We're very happy with the progress seen in the team's performance and we're also at a stage where we need to expose more players and do more rotation so that we ensure we have an on-form team as we head out for the Olympic games," said Simiyu.
Levi Amunga and Injera are the new inclusions in the travelling team which had to cope with the departure of Willy Ambaka and Andrew Amonde.
"We want to give them a chance to see where they're and how they're progressing as well as how the team plays around them," added Simiyu.
Shujaa are expected to play South Africa, Uganda and Zimbabwe on May 8 and 9 and the following subsequent weekend of May 14 and 15 as one of the preparations for the Olympic Games.
The team has been having a residential camp at the Moi International Sports Center since they got back from the Emirates Invitational Sevens.
The team's overall target is to keep ticking the right boxes when it comes to on-pitch performance, especially around set pieces, which have been a key focus during training sessions.
Getting new players match-fit as well as managing those who've been in the setup for the last six months is another target for Simiyu.
"We're very happy that this outing is more of a camp because we will have opportunities for our players to do their refresher Level 1 7s coaching while the management does their Level 2s among other training that will happen off-pitch. We want to maximize fully during this camp so that we're better equipped when we come back and better prepared going forward," he concluded.
Shujaa squad to Stellenbosch Solidarity Camp:
Alvin Otieno, Herman Humwa, Bush Mwale, Harold Anduvate, Vincent Onyala, Jeff Oluoch, Collins Injera, Daniel Taabu, Tony Omondi, Levi Amunga, Billy Odhiambo, Nelson Oyoo, Jacob Ojee, Derrick Keyoga.