Blow to Shujaa as Oliech is ruled out of Dubai 7s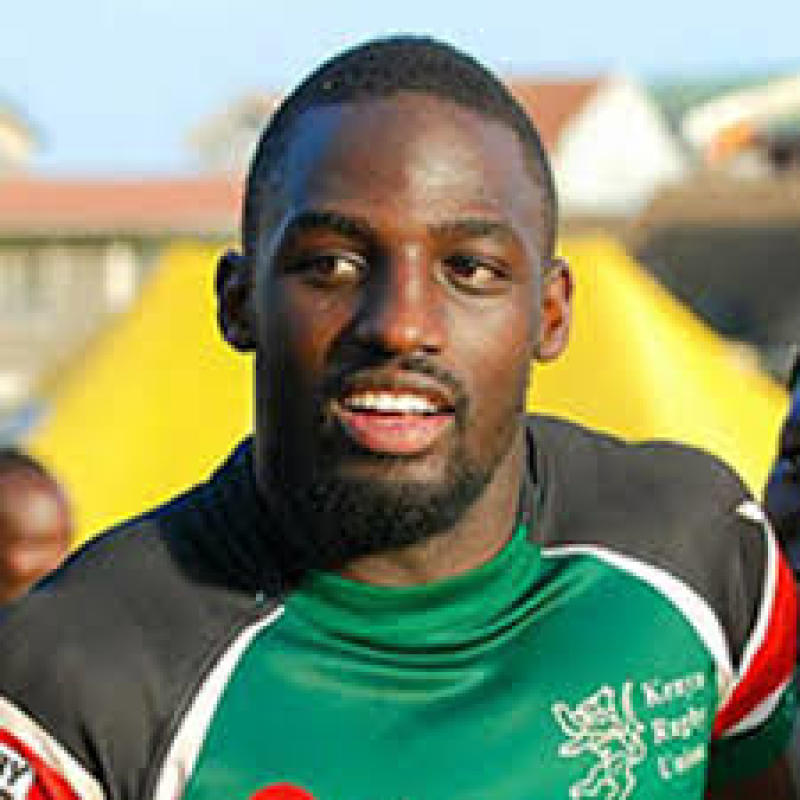 The Kenya national rugby sevens team, Shujaa, have been dealt a huge blow after returning player maker Sammy Oliech was ruled out of the Emirates Dubai Invitational Tournament set to kick off on Friday.
The Impala fly-half will miss the Dubai tournament after undergoing surgery on his right foot.
Kenya Rugby Union on its social media pages reported that Oliech was injured during a training session on Tuesday.
KRU said Oliech was taken to a Dubai hospital for treatment and was discharged on Thursday evening after a successful surgery.
"Oliech was discharged from the hospital yesterday after a successful surgery on his right foot Achilles. He tore the tendon during our training session on Tuesday in Dubai. We're wishing you a full recovery Sammy," said KRU.
Kenya will launch their Emirates Dubai Sevens Invitational tournament campaign against Chile at 10.42am on Friday in their Pool "Blue" outing at The Sevens Stadium, Dubai.
Shujaa will then battle France in the second match of the day at 2:44pm before playing the final match of the day against Spain at 5:18pm East African Times.
Kenya are in Pool Blue alongside Spain, Chile, and France as Madrid Sevens winners Argentina play in pool Red which has Japan Canada and Uganda.
In pool red, neighbours Uganda will open their account against Argentina where they will also face Canada before wrapping up against Japan.
Amonde will reclaim the captaincy role with Billy Odhiambo as his assistant. The squad also sees the return of playmaker Eden Agero.
Vincent Onyala, Alvin Otieno, Bush Mwale, Willy Ambaka, Harold Anduvate, Johnstone Olindi, Daniel Taabu, Tony Omondi, Jefferey Olouch, Nelson Oyoo, Jacob Ojee and Derrick Keyoga have maintained their places in Innocent Simiyu's squad.
The Invitational sevens event will act as a competitive training camp including two tournament weekends for some of the best rugby sevens teams in the world from April 3-April 4 and April 8-April 9 as part of the Tokyo Olympics Preparations.
The Emirates Invitational 7s will see fourteen international rugby teams who are already into bio-bubbles across the Emirate participate in the Olympic preparation event with all training and competition at the home of the Emirates Dubai 7s, The Sevens Stadium.
World Rugby accredits the tournament with international referees and officials flying into support as part of their own Olympic preparation.