Weru turns Menengai into well-oiled team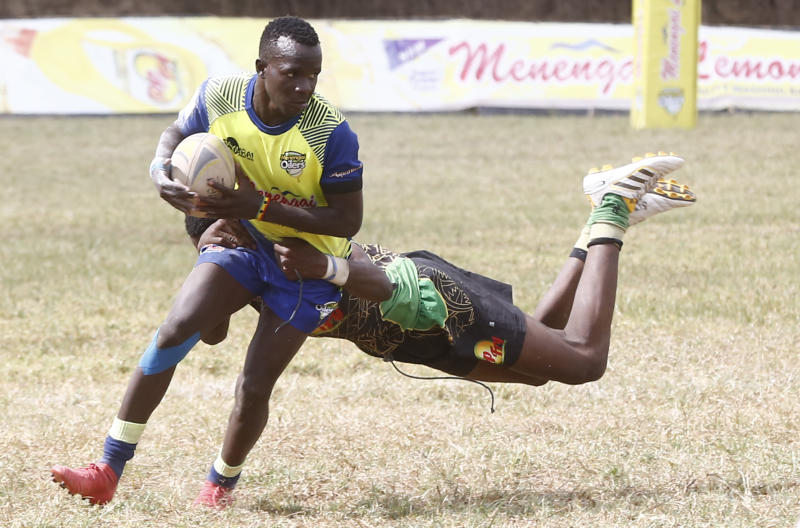 Menengai Oilers moved top of the Kenya Cup standings after stretching their unbeaten run in the league to three matches over the weekend.
Oilers bagged a narrow 21-20 win over Nakuru RFC in the Nakuru Derby to match their rivals in number of wins, with each winning two matches after facing off for the fourth time in the top tier.
The previous three meetings had seen Nakuru win two (46-37 and 19-17) while Oilers had one win- a 31-5 which came on the first day 2019/20 season.
Oilers landed two tries, three penalties and a conversion in the win while Nakuru RFC had three tries, a conversion and a penalty.
The win saw them leapfrog Kabras Sugar and KCB to top of the standings with 11 points.
Both sides were unbeaten this season with Nakuru having defeated Blak Blad 13-8 and MMUST 23-10 in the first two matches of the campaign.
Oilers, on the other hand, had won one match against Quins 39-13 and drawn 12-12 against Blak Blad.
Speaking to Standard Sports, Oilers head coach Gibson Weru attributed the win to their hard work and resilience.
"Derbies are not always easy to win. My boys showed they are ready for this league by winning the match against Nakuru despite a disappointing match day two result."
"We showed character from the start to the end and I believe we can build on this important win heading into the next match," said Weru.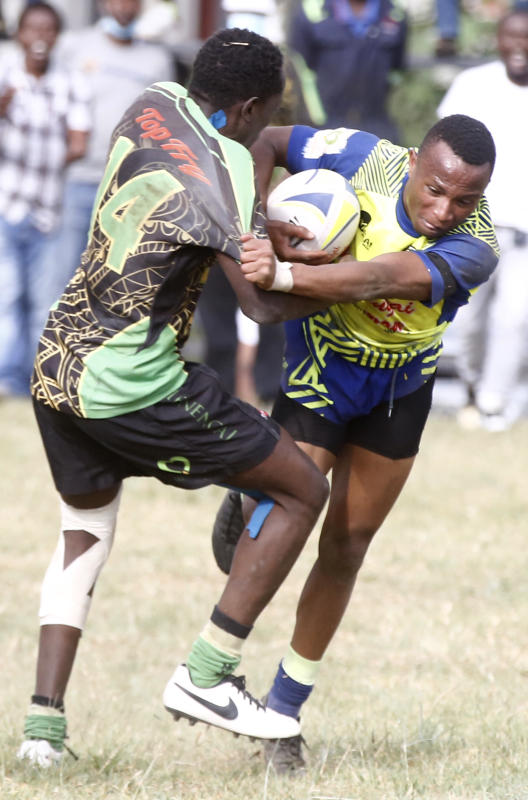 On topping the Kenya Cup log, Weru said they are not going to be carried away since the league is still far away from being decided.
"We can't celebrate going on top of the league because other teams are yet to play all their matches. Nevertheless, this will motivate the boys going forward," Weru added.
Oilers have played three matches, won two and drawn one and are a point above Kabras and KCB, who are second and third respectively with 10 points having won all their opening two matches of the season.
Nakuru dropped from third to fourth even though they picked a losing bonus point in their defeat to Oilers. The Wanyore have nine points from three matches played this season.
The weekend's derby was the fourth one since Oilers debut in the top league and Weru said the win did not come easy, promising to strengthen their strengths and weaknesses ahead of their next match.
Oilers face Impala Saracens at the same venue (ASK Nakuru Showground) on Saturday.
In Nairobi, Kenya Harlequin and Kenyatta University's Blak Blad registered their first wins of the season after triumphing in their respective Kenya Cup round three matches at Impala Club.
Blak Blad stunned Mwamba RFC 24-17 and have maintained the fifth spot thanks to their first win of the season against Mwamba, which propelled them to seven points after three matches.
Kenya Harlequins's first win of the season also pushes them to seven points but have an inferior-point difference compared to Blak Blad. Quins edged out Impala Saracens 27-20.
Impala and Mwamba have a point each from their first match of the season and occupy the seventh and eighth slot on the log.
Nondies, who are yet to play, have no points same as Strathmore Leos and MMUST, who are last.