Rugby: 'Roaming chef' keeps Olympics dream alive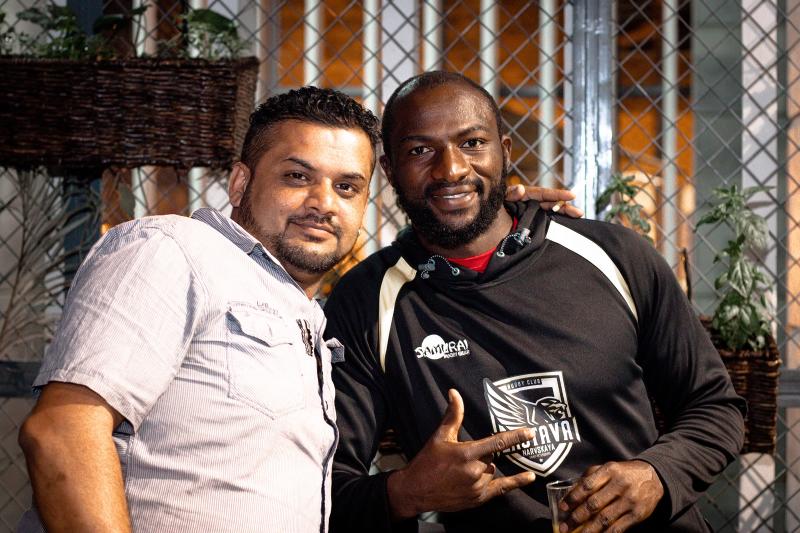 Without a doubt, Kenya Sevens star Dennis Ombachi alias the Ghost Worker cum the Roaming Chef is a man of many hats; a professional rugby player, self-taught chef, food blogger, untrained carpenter and a family man.
And to excel in all those trades it not only requires courage to stand up but also the ability to follow your convictions and go against the tide.
Life after sports appears to have always been hard for most retired athletes.
But for the 30-year old Nondescripts winger, the future looks bright as he has ventured into cooking and carpentry part-time businesses as he tries to avoid tumbling into misery most athletes go through during their post-retirement life.
With his sunset days on the pitch fast approaching, the father of one has already started following his convictions by monetizing his culinary and carpentry skills through social media.
Ombachi has already landed a lucrative social media creative ambassadorial role with Bidco Africa Limited through their new Golden Fry cooking oil thanks to his carpentry, fitness, cooking and butchery skills that has helped him attract a huge following on his social media pages.
But from winning a couple of continental titles, featuring in several World Rugby Sevens Series, competing at the 2012 Summer Olympics in London, the 2013 Rugby World Cup Sevens in Russia and 2014 Commonwealth Games in Glasgow, to inspiring Kenya to the 2016 Rio Olympic Games and undergoing five surgeries in his playing career spanning to twelve years, Ombachi has seen it all in the Kenyan rugby.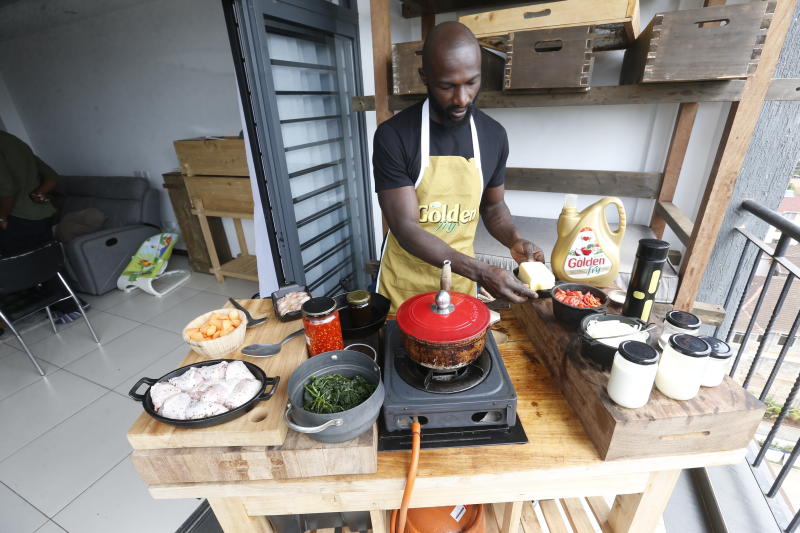 Just like many athletes, Ombachi consumed the majority of his young life making extensive personal sacrifices in order to pursue their dreams of glory on the pitch.
Though Ombachi, who learned his cooking skills through the internet, had planned to retire after the 2020 Tokyo Olympics, the outbreak of the coronavirus pandemic last year seems to have somehow changed the life of the as it allowed him to fully focus on his culinary skills after the coronavirus pandemic turned the sporting industry upside down.
"At first, we didn't internalize the effects the coronavirus was going to cause on us as sportsmen. Ideally, what people don't know is that I had planned to hang up my boots after the Tokyo Olympics last year, but the virus erupted," Ombachi told Standard Sports as he exhibited his culinary skills in house, in Parklands.
"The athletes were the worst hit by the pandemic as we were all preparing for the Olympic Games. This saw our contracts discontinued as there were no funds for the federations. To make the matters worse, I had just recovered from my fifth surgery with the plans of retiring after the games. But I think it was a blessing for me because that's when I decided to focus more on the cooking especially through social media.
He continued: "But I'm almost retiring and I need to have something to fall back on. If I have to be honest with you, I got into sports out of pure hard work while cooking is my passion. There is no training for my cooking skill; I just followed YouTube and watched my role model Gordon Ramsey either on television or the internet. But it is my mum who introduced me to cooking and most of these simple Kenyan dishes I make are just an upgrade of my mum's recipes.
"When I left high school, I didn't know a lot about rugby. Yes, I was a physically fit athlete but the sport taught me that you have to be quick at taking instructions and is exactly what I employed back home in my cooking venture."
Whether describing how he pitched his idea of working with Bidco or revealing how his passion for cooking has become one of his major sources of income, Ombachi insists playing for the national team in the international tournaments has prepared him for his next stage of life.
"I have come a long way with Bidco, not directly but I worked with them a couple of years back when they were our (Kenya 7s) shirt sponsors. I pitched my ideas to them and even visited their factory. That's the summary of our relationship," he explained.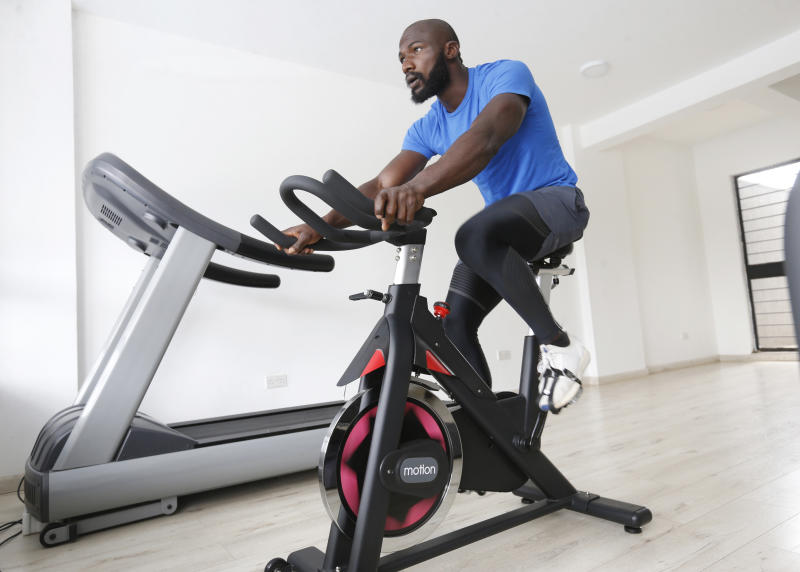 "There is a hard mentality system within sports. I once found myself in that situation but it is after Covid-19 struck that I realized the income I was getting from rugby was not coming anymore. I was expecting a baby at that time, so I had to look for something else to generate income.
"But when I sat down, the fact that I was an Olympiad with a big name but I can't draft a simple professional email to corporates hit me hard. That's when I realized that the responsibility of looking for either endorsements or partnership with corporates lays with us sportsmen. We don't have the required soft skills that will see us through our post-retirement life.
"It actually took me a lot of time and help from people to approach different corporates. If there is one skill, I would want all athletes, especially young rugby players to have, is the ability for them to sell themselves to the corporate world."
He continued: "I have invested a lot of time and money in my cooking business; when we used to travel for tours when my teammates bought nice phones and clothes, I used to shop at least one heavy pot in every trip. So, right now it feels like I was future-proofing because like everything I use in my kitchen now I can tell where I got it and when. Kitchen has actually taught me a lot of lessons including patience and mental strength."
Asked why he took cooking seriously as a side hustle, Ombachi said: "The reason why I decided to focus seriously on cooking is that when I looked at sports it's a career with an expiry date, and that's why I have been trying to step out.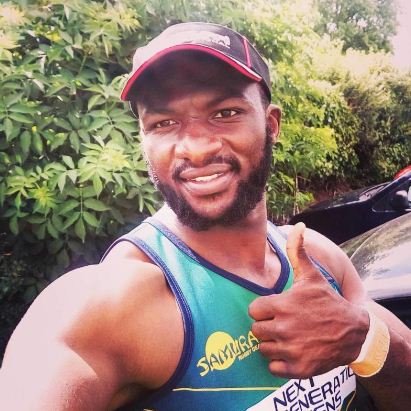 The life of a sportsman has a hold on you, up to today I'm still trying to break that shackle in my last 12 years in professional rugby. Sports career is like milk, it will not be fresh forever. I wish someone told me while still young how to pitch myself to corporate and negotiate. But I'm glad I managed to find some of those soft skills before it was too late and that's basically what is carrying me as I head into my retirement."
And even as he continues reaping from his off-the-pitch talents, Ombachi has challenged his fellow athletes to take a leaf from legendary marathoner Eliud Kipchoge in terms of branding.
"I don't have handlers like Eliud Kipchoge, but I'm heading there. We need to at least try and brand ourselves like him. But as we do so, I would like to urge all athletes to take advantage of social media and make money. In the past, journalists had a monopoly over stories, but with the advent of social media, we have the power to control the narrative," said Ombachi.
"Cooking for me is one of the basic survival tactics; it is not good for one person to cook for the entirety of their relationship. Cooking spices up things and builds the relationship. At the same time, it is through my off the pitch skills like cooking that I'm paying most of my bills at the moment. I started cooking because I liked it, but now it is my main source of income. I can't reveal the figures, but so far so good. It is all about branding and doing what you love with perfection."
He added "It is quite challenging to work with corporates, but a few companies like Bidco are ready to support us. I was happy to partner with them because we share the same vision of a happy healthy living without compromising on the quality of life."
"I tried a lot of things during the quarantine period. I learned some carpentry skills from a friend in Kawangware and even sold sauces. And that's how the name 'The Roaming chef' started. I used to get invites to birthday parties and other events at a good fee."
And explaining why they chose Ombachi, Bidco's Head of Corporate PR and Communications John Lawrence said: "Ombachi stands out as an all-rounded rugby player of high moral standing with exemplary talents and skills on and off the pitch. As such, we are working with him to create a movement that seeks to inform and educate the masses not only to watch what they eat but also to be very cautious of what they use in preparing the food, how you exercise to maintain fitness levels and responsibly be health-wise."
But while Ombachi is preparing for his post-retirement life after the rescheduled Olympic Games in Tokyo, he reflects on his last gasp try against Zimbabwe that secured Kenya's ticket to the 2016 Rio Olympic Games.
"That's a special run. I remember that game very well because I started from the bench. I came on just after the buzzer had gone and we were trailing. I had also given up, but I think it is because of the trust my teammates had in me that I managed to score the try," recalls Ombachi.
"After the kick off, Biko (Adema) caught the ball and passed the ball to Collo (Injera), but as he did so he told him to give the ball to me. So when Collo passed it to me, I had a split of seconds to make the decision; I told myself, I was on the bench for a while and there is no way I'm going to pass this ball, so whatever happens, let it happen.
"I put my head down and that's when I remembered our strength and conditioning coach Geoffrey Kimani and everything he had taught us. At that point there was no rugby, I had the ball and rugby with me, and so it was all about the athletic bit of it; running with the ball.
"It was a proud and emotional moment for me but as an athlete you can't really get it in the heat of the action. But the longer the years passed, the heavier I felt the weight of what we did. The older I become, looking back I feel like I did something special for my country. But I think I'm at a place where I can ask my country to do something for me now."