Roaming chef Dennis Ombachi keeps Olympics dream alive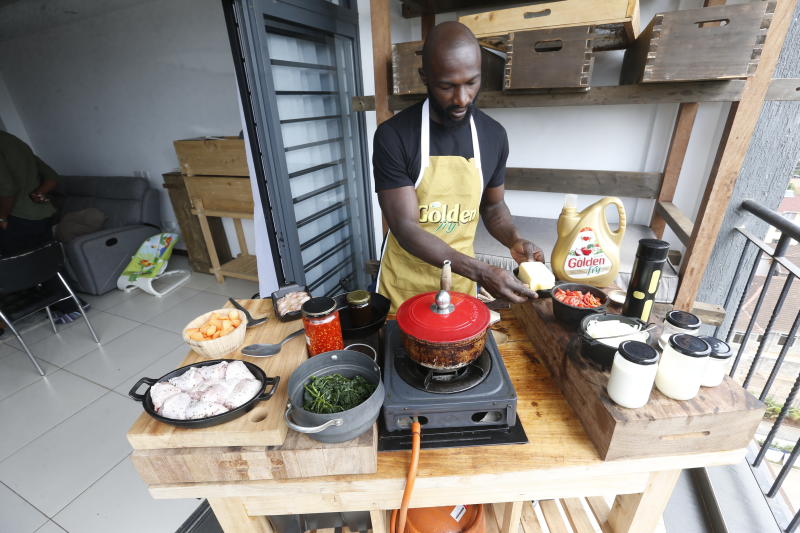 Kenya rugby Sevens star Dennis Ombachi alias the Ghost Worker says he is not giving up on his second Olympic Games dream in Tokyo, Japan.
The 30-year old Nondescripts winger had planned to retire after the 2020 Tokyo Olympics last year, but he had to shelve the idea after it was postponed to this year (July 23 to August 8) due to the Covid-19 pandemic.
Having featured in several World Rugby Sevens Series, competed at the 2016 Summer Olympics in Brazil, the 2013 Rugby World Cup Sevens in Russia and 2014 Commonwealth Games in Glasgow, and undergoing five surgeries in his playing career spanning to twelve years, Ombachi has seen it all.
The father of one is best remembered for coming off the bench to score the last gasp try against Zimbabwe that secured Kenya's ticket to the 2016 Rio Olympic Games.
Despite the pandemic slowing down his ambitions, Ombachi is determined to make the cut in Innocent Simiyu's final squad.
"At first, we didn't internalise the effects the coronavirus was going to cause on us as sportsmen.
"I had planned to hang up my boots after the Tokyo Olympic Games last year, but the virus struck," Ombachi told Standard Sports.
"I had already made up my mind, but I had to put on hold the retirement plans. I'm still looking forward to competing in my second Olympics in Japan.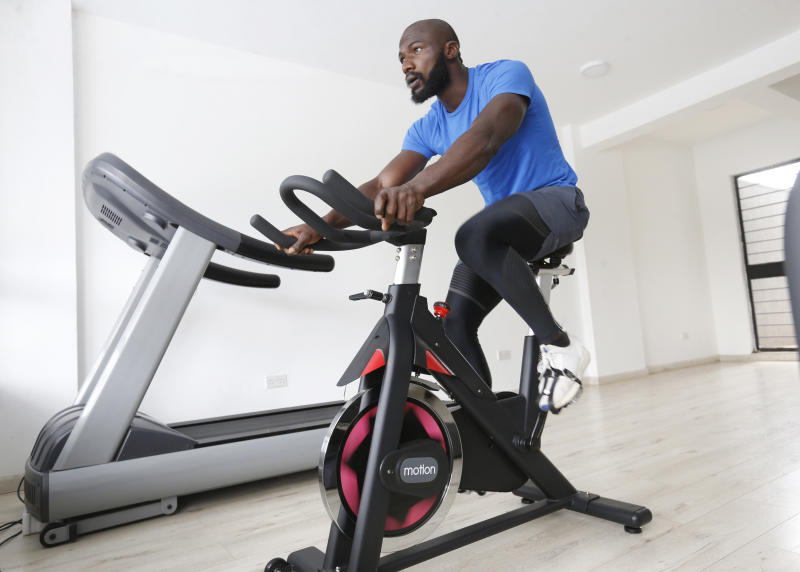 "If we get gold in Tokyo, well and good but my main target is to get at least a medal before I call it quits. I'm already an Olympian, but I think a medal is priceless and that's what we want."
But even as he continues preparing for the Tokyo extravaganza, Ombachi has ventured into cooking and carpentry part-time businesses as he tries to avoid tumbling into misery most athletes go through during their post-retirement life.
He recently landed an ambassadorial role with Bidco Africa Limited through their new Golden Fry cooking oil, thanks to his carpentry, fitness, culinary and butchery skills that have helped him attract a huge following on social media.
For Ombachi, the outbreak of coronavirus last year was somehow a wicked blessing as it allowed him to fully focus on honing his culinary skills after the pandemic turned the sporting industry upside down. His culinary skills earned him the name, the 'Roaming Chef'.
"Athletes were the worst hit by the pandemic as we were all preparing for the Olympic Games. This saw our contracts discontinued as there were no funds for the federations.
"To make matters worse, I had just recovered from my fifth surgery. But I think it was a blessing for me because that's when I decided to focus more on cooking especially through social media," he said.
"But I'm almost retiring and I need something to fall back on. If I have to be honest with you, I got into sports out of pure hard work while cooking is my passion."
Whether describing how he pitched his idea of working with Bidco or revealing how his passion for cooking has become one of his major sources of income, Ombachi insists playing for the national team in the international tournaments has prepared him for his next stage of life.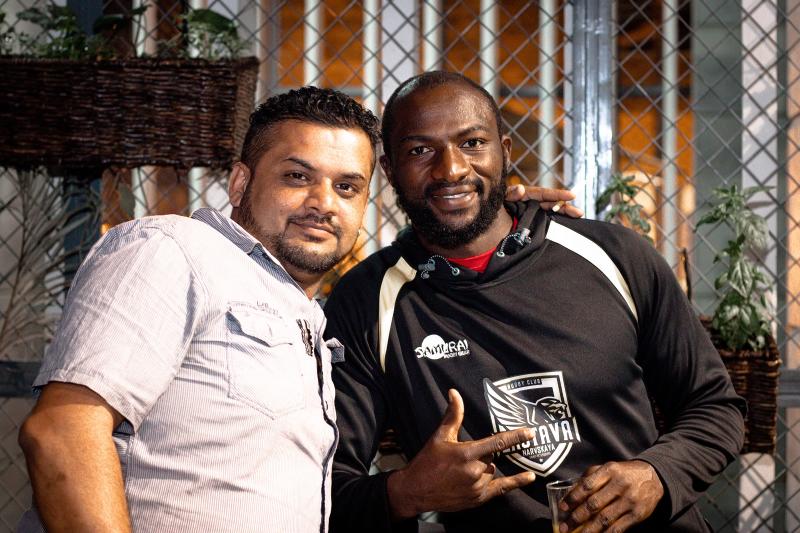 "I have come a long way with Bidco, not directly but I worked with them a couple of years back when they were our (Kenya 7s) shirt sponsors. I pitched my ideas to them and even visited their factory," he explained.
"There is a herd mentality among sports people. I once found myself in that situation but it is after Covid-19 struck that I realised the income I was getting from rugby was not coming anymore. My partner was expecting a baby, so I had to look for an income-generating activity."
He continued: "I don't have handlers, but I'm heading there. As sports people we need to at least try and brand ourselves like Kipchoge. I would like to urge all athletes to take advantage of social media and make money. In the past, journalists had a monopoly over stories, but with the advent of social media, we have the power to control the narrative.
"I have invested a lot of time and money in my cooking business. It actually took me a lot of time and help from people to approach different corporates.
"If there is one skill I would want all athletes, especially young rugby players to have, is the ability for them to sell themselves to the corporate world."
And explaining why they chose Ombachi, Bidco's Head of Corporate PR and Communications John Lawrence said: "Ombachi stands out as an all rounded rugby player of high moral standing with exemplary talents and skills on and off the pitch.
"Ombachi looks after himself by eating healthy and training, which is what Bidco Africa advocates."