Shujaa star Sikuta to captain Kabras Sugar ahead of 2021 Kenya Cup season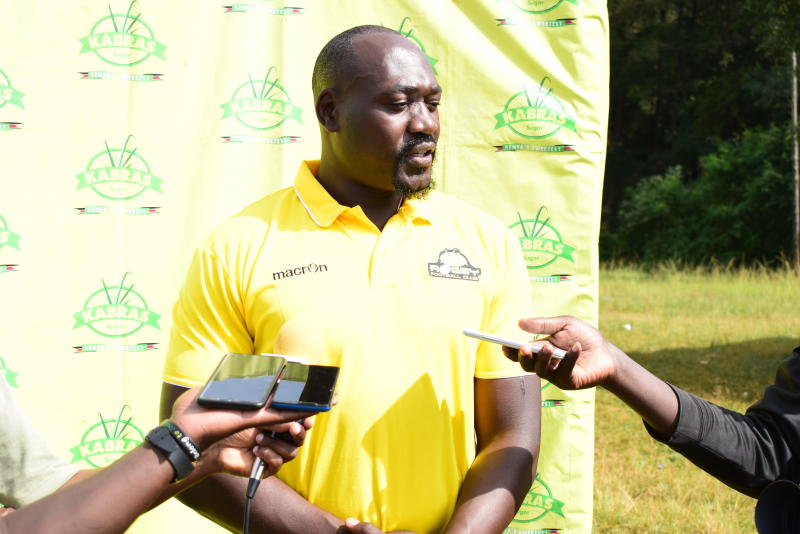 Last year Kenya Cup log leaders Kabras Sugar have appointed Dan Sikuta as the new captain for the 2021 rugby season.
Sikuta was unveiled by the club on Thursday at the Kakamega Showground where he will have Lawrence Buyachi, Brian Tanga and Ntabeni Dukisa as part of his leadership team.
The former Mwamba player replaces former Kenya Simbas lock Max Adaka who has been the captain of the Kakamega outfit since 2016.
Adaka captained the millers to the 2016 Kenya Cup title and the 2019 Enterprise Cup glory.
Sikuta is expected to lead the side out for the first time on Saturday as Kabras face Kenya Harlequins at Nyayo Stadium in the Charity Cup finals, a curtain raiser match for the Kenya Cup.
Kabras were to renew their long time rivalry against KCB but the latter withdrew from the clash.
The Kenya 7s star will be hoping to deliver the first silverware on Saturday when Kabras face Quins, a win that he says will help boost the team ahed of the Kenya Cup season set to kick off on February 27.
"Winning the Charity Cup will be a dream come true for me as I start my role as a leader in the team. Furthermore, there is no better way to kick start the season with a win especially after the long time out due to the pandemic," Sikuta said.
"The boys have been putting a lot of hard work in training and the best way to show our fans that we are ready for the new season is to start by winning the Charity Cup."
Kabras will start off the Kenya Cup season campaign with a home match against neighbors MMUST.