Benjamin Ayimba appointed Kenya Rugby League Technical Director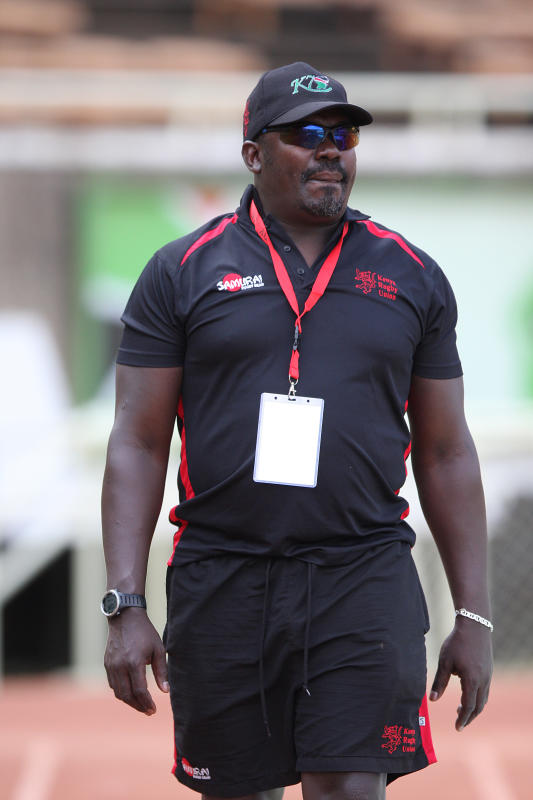 Former Kenya Sevens coach Benjamin Ayimba has been appointed Technical Director of the Kenya Rugby League Federation (KRLF).
Through a statement seen by newsrooms on June 1, 2020, KRLF announced the ex-Shujaa will be taking over with immediate effect.
The 43-year-old will be responsible for the development of technical structures from the grassroot level, community and club.
Benjamin Otieno Ayimba Appointed the new KRL Technical Director Congratulations are in order @benayimba pic.twitter.com/yTKayrlzXO — Kenya Rugby League - The KRL (@Ke_rugbyleague) June 1, 2020
"Ayimba. 43, will be responsible for developing the technical structures in all levels from the grassroots, community and club rugby. This will also include the formulation of high-performance plans for players, coaches, referees and affiliate clubs," read part of the statement.
Ayimba, who is regarded by most as 'most successful' Kenya Sevens coach has vast experience (over 15 years) as a player and a coach.
"After a long walk in what seemed like ages, we are now able to play a sport that suits us better and give us a real chance at achieving successes and play the World Cup, " said Ayimba.
Kenya Rugby league Federation Chairman Nyakwaka 'Quicks' said Ayimba's appointment is motivational for the league due to his feats in the sport.
"He has a distinguished record in the sport and will bring experience and leadership to the sport which is growing tremendously in the country," added Nyakwaka.