Kenya Simbas face uncertainty as virus disruption continues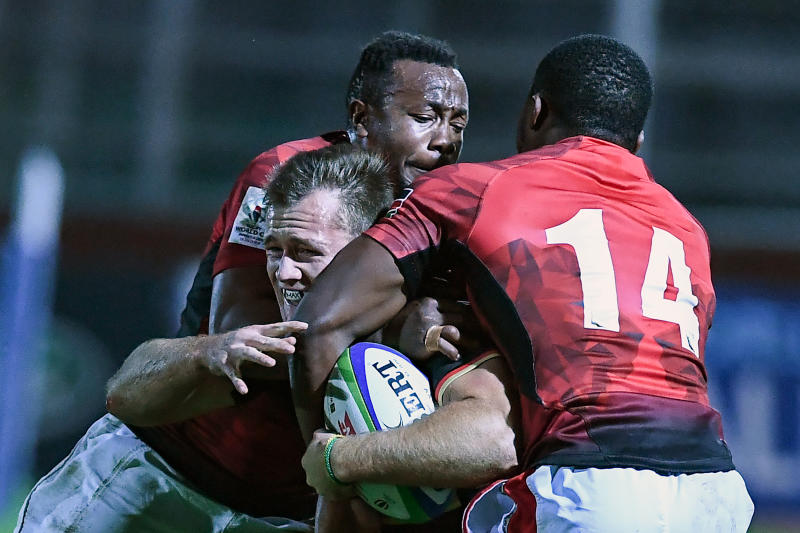 Coach Odera says lack of test matches this year will affect their project of qualifying for the 2023 World Cup.
Kenya rugby 15s head coach Paul Odera believes failure to play test matches this year will affect their quest to qualify for the 2023 World Cup.
Simbas, as the team is popularly known, was scheduled to participate in the Africa Cup competition but the tournament which involves a lot of cross-border travelling was put on hold due to the coronavirus pandemic.
The continental event now hangs in the balance even as teams wait for Rugby Africa to review its return-to-play strategy on May 28.
Odera's men, who are ranked 32nd in the world, could also miss the annual two-legged Elgon Cup that is contested with neighbours Uganda.
"The Africa Cup is the only guaranteed platform for the team to gauge themselves. Missing that competition will set us back since we never participated last year;That's the reality," Odera said.
"It will mean that we shall only have one year to prepare for the World Cup qualifiers. We haven't faced Namibia for two years and we need to play them several times in order to be at our peak in 2022," he said.
Odera said his charges, who are currently training remotely, will be under pressure to recover lost time once normalcy returns.
Take a quick survey and help us improve our website
Take a survey
"Training remotely is different from working together in the field. That's why we shall need to work extra hard to regain fitness. The positive thing is that all the teams are affected by this (coronavirus)," Odera added.
Odera, who is also in charge of the Kenya national Under-20 team, is waiting for the continent's rugby governing body to give a way forward regarding the crisis.
"We have no otherwise but to only focus on the things which we can control. I am waiting to follow the direction which we shall be given," Odera said.
Rugby Africa, through a statement last month, outlined some of the criteria that will be considered before they resume their events.
According to the continent's rugby governing body, the virus must first be under control with the participating countries permitting international travel.
Airline traffic should be back to normal and the competing nations should have the hosting capacity while being mindful of player safety. Rugby Africa will also consider having fixtures without crowds.
"This journey pushes us to explore new ways to deliver sports in a safe environment. Through that lens, we will continue to make decisions with vigilance and courage," Rugby Africa President Khaled Babbou said.
"Rugby Africa will work closely with World Rugby on its global return-to-play model in consultation with members unions and regions," Babbou said.
Apart from the Africa Cup, the Barthes Cup, which is Africa's rugby competition reserved for players aged 20 and below, has also been put on hold.