Why Paul Murunga can't forget 2018/19 season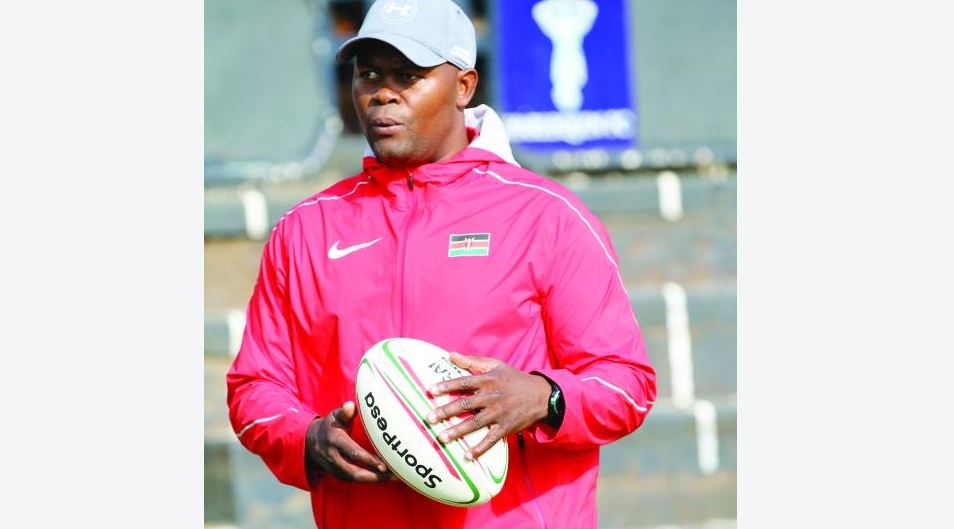 Kenya rugby fans will never forget the 2018/19 season. This was when the national Sevens rugby team survived relegation from the World Sevens Series by a whisker.
But if there was a man who was more relieved than anyone else then, it was former coach Paul 'Pau' Murunga.
Though Kenya had flirted with relegation in the recent past seasons, the Homeboyz RFC coach feels history would have judged him harshly if Shujaa had gone down during his tenure.
This was the toughest moment ever for Murunga in his coaching career.
Kenya has never been relegated since making its debut in the World Sevens Series in 1999. They became a core team in 2004.
Unlike the previous season where Kenya finished eighth on the overall table standings with a historic 104 points, the former Singapore champions had to wait until the final leg of the season in Paris for them to retain their core status after their relegation rivals, Wales and Japan failed to go past the pool stages.
Kenya beat Wales 26-21 in the preliminary round tie and consequently qualified for the quarterfinals for the first time that season-as Japan fell 22-21 to Scotland.
The feat saw Shujaa finish 13th on the log with 37 points, six ahead of Wale with Japan relegated (27).
However, Shujaa's tribulations last season were self-inflicted as the disagreement between the Kenya Rugby Union and senior players over contractual issues coupled by poor preseason, nearly cost Kenya its core status.
The absence of second all-time top try scorers Collins Injera, Andrew Amonde, Nelson Oyoo, William Ambaka, Billy Odhiambo and Samuel Oliech was heavily felt as the team was involved in the relegation dogfight through-out the season.
And even as many criticised the union for setting up Murunga to fail, the tactician has come out to pay tribute to his youthful squad led by Johnstone Olindi, Vincent Onyala (KCB) and Daniel Taabu (Mwamba) for saving him blushes.
"Considering that most of the senior players had boycotted the call-ups over contractual issues with the union, I had no option but to use the youngsters who were available," Murunga told Standard Sports.
"We were fighting for our lives. But I thank them because they stood with me and ensured we retain our status in the circuit despite all the challenges we faced. I can't imagine how people would be treating us, had we been relegated."
He added: "These youngsters were in a very tough situation because they had to play most of the matches without a proper pre-season and experience."
"Teams prepare for the Series in terms of pre-season and conditioning, something that we didn't do well."
"But the confidence they had even when some senior players thought we needed a backup in France to avoid relegation, lifted the team. Without players with such characters and fighting spirit, maybe we could have been relegated."
Despite the arrival of world cup-winning coach New Zealander coach Paul Feeney and the return of senior players this season, Shujaa have been blowing hot and cold.
Kenya is currently 12th on the table (35 points) with four legs to go.