Great Rift 10-aside takes cover until next year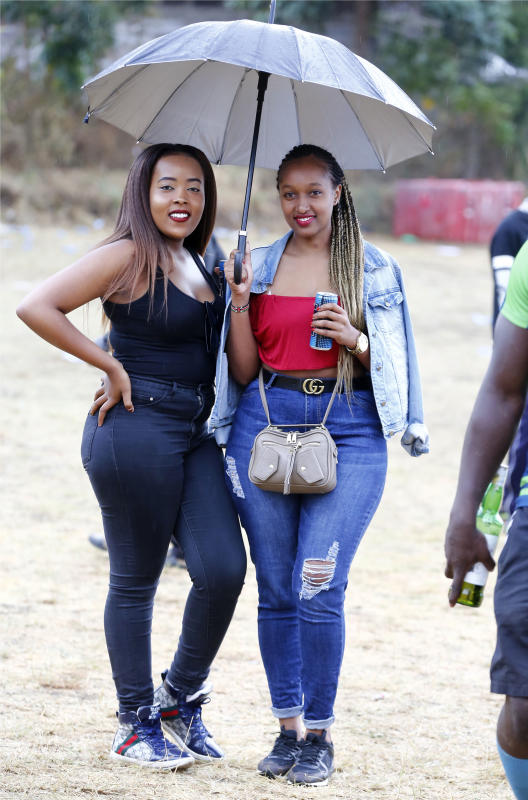 Easter has not the same in Nakuru without the annual Great Rift 10-aside rugby tournament.
On normal days, Nakuru Athletics Club would be the centre of attraction. Fans on at the stands would sing their voices hoarse as they cheer or jeer at the sweaty players outdoing each other on the pitch.
But due to the coronavirus pandemic, which has led to canceling or postponing of numerous sporting events in the world, rugby fans are a disappointed lot.
They took on social media as they reminisced about the good old times they have had, since 1990.
"Today, I was reminded how much I miss the microphone...commentating on the games is a pleasure, the amount of work we put in and to master every player's name amazes me. I am a walking database literally..." wrote Walter Orangi, a Rugby commentator, on his Facebook page.
Nakuru Rugby tournament coordinator Edward Moseti also took to his Facebook page to post imaginary fixtures.
"Great Rift 10-aside Day 2, Main Cup Qualifies pairings QF1. Kakamega Homeboyz vs Black Blad (10:30am), QF2. Mwamba RFC vs Stratmore University (10:55am), QF3. KCB vs Masinde Muliro University (11:20am), QF4. Menengai Oilers v Nakuru RFC (11:45am)."
Eric Kinyua Muriuki, another rugby fan replied, "Oilers and Nakuru? No...I want them to meet in the Main Cup Finals."
The Great Rift-10-aside was first played in 1990. The tournament has over the years become a must-attend for rugby lovers. It has traditionally been held over the Easter weekend.
The tournament includes women and schools categories.
About 40 teams were expected to take part in this year's tournament, which is divided into two divisions.
"We had a lot lined up; everything was in place. The sponsors had already prepared well , sad enough the Corona Virus pandemic stopped everything", said Moseti during an interview with the standard.