Former Kenya Sevens player Moseti quits rugby for classroom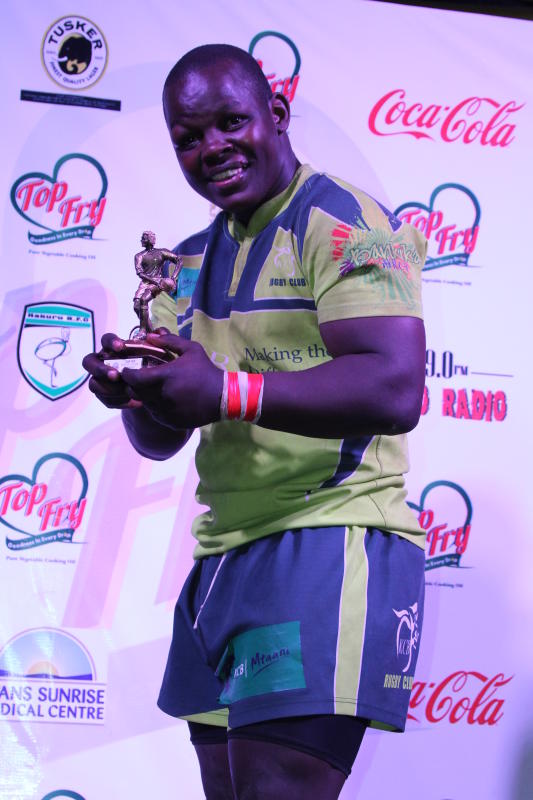 KCB half-back Ken Moseti is keen on furthering his studies after announcing his retirement from rugby.
Moseti, who also played for the national men's Sevens and 15s teams, said the decision to quit the game was one of the hardest he has ever made, considering that the 2019-20 Kenya Rugby Union season is still running.
The 31-year-old, who has won three Kenya Cup titles in succession with the bankers, is looking to pursue a Degree in Finance and Accounting.
"I felt that time had come for me to make the choice so that I can continue with my studies.I would really have liked to leave at the end of the current season, but I considered a lot of things before making the decision," he said.
His retirement brings to an end a seven-year stint with KCB, a club he has featured for as a half-back and centre since 2013.
Having started playing the game at Nairobi School, Moseti transitioned to Nondescripts and featured for Homeboyz as well.
He made his debut for the national Sevens team Shujaa at the 2011 Dubai Sevens before a chance to represent the Kenya 15s team, Simbas came in 2014.
"I had a very exciting career in that I got to experience almost every scenario from fighting relegation, battling for promotion as well as winning trophies," he said.
As a holder of a World Rugby Level 1 coaching certificate, he intends to take up coaching having worked with the Zetech University team and Muhuri Muchiri Secondary.
"I have been coaching age-grade teams for quite some time now and that's something I will be hoping to pursue further in future," said Moseti.
KCB assistant coach Denis Mwanja believes Moseti's departure is a blow to his side but he has backed other players to fill the void left.
Mwanja hailed him as a dedicated player who had the club at heart.
"He (Moseti) was a reliable centre; one of the best defenders we had and he really served the team well. He went beyond the call of duty to ensure the team got a result," Mwanja said.
"He is someone who loves rugby a lot having had a good foundation. Life is about making decisions and when commitments come you have to take care of them.
"We have enough depth in the squad although the level of experience can't be the same," he added.