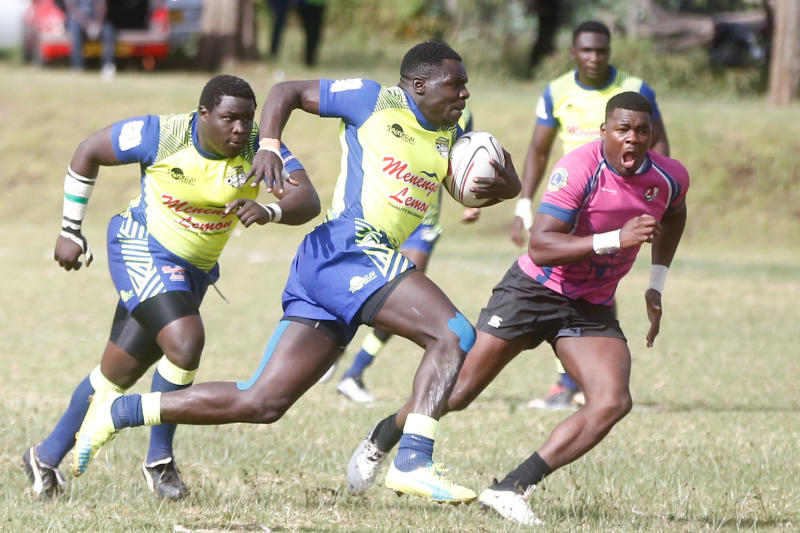 Coach Odera hopes normalcy will resume soon so that his men are not rendered ineligible for the continental showpiece.
Kenya rugby under-20 coach Paul Odera has expressed fears that some of his key players could be rendered ineligible for the Barthes Cup, if the coronavirus crisis persists.
The Barthes Cup, which is Africa's rugby 15s competition reserved for players aged 20 and below, was initially scheduled for April 19 to 26 in Nairobi, but the event was postponed indefinitely after the first case of the coronavirus pandemic was reported in Kenya.
According to stipulations laid down by Rugby Africa, only players who were aged below 20 as of January this year, are eligible to compete and this means several Kenyan youngsters could be locked out, if the tournament fails to take place within 2020.
Kabras Sugar scrum-half Barry Robinson, who celebrates his 21st birthday in August as well as Nondescripts' Brian Amaitsa, are some of the players who might be affected.
Emmanuel Silungi of Homeboyz and Menengai Oilers winger Timothy Okwemba will also turn 21 this year.
"It will be a huge blow since the boys have been waiting for the tournament because they know they are part of the squad. It will also offer a chance to more players who have not been in the team to step up," Odera told Standard Sports.
Odera said they are in the process of rolling out an online training programme which will assist the players maintain their fitness levels while at home.
"We intend to put them into small groups and train remotely since some of them travelled up-country while others are outside Kenya. It is something that has not only affected the players but also the management," said Odera.
"Going for a whole year without playing will not be beneficial to the team because they usually have very few competitive matches. I hope things will improve soon," added Odera, who is also in charge of the senior men's 15s team.
Chipu, as the Kenya under-20 side is popularly known, are the defending champions of the Barthes Cup having won last year's edition after overcoming Namibia at the KCB Sports Club in Ruaraka.
Their exploits in Nairobi earned them a chance to feature at the 2019 World Rugby Junior Trophy in Sao Paulo, Brazil where they finished sixth after winning one match.
Geoffrey Okwach, who was one of Chipu's stand-out performers last year, has bemoaned the current situation that has forced players to be innovative due to the inability to access training facilities.
"As players, we had invested a lot in the Barthes Cup with a view of replicating last year's performance," said Okwach.
"It is so difficult because you can only improve on yourself but you can't do much as a team. Some times you even feel like giving up since you think there is nothing you are training for," he said.
The KCB player said the coronavirus pandemic has also affected him greatly at a personal level as he was looking forward to earning more caps with the Kenya Sevens team at the Singapore and Hong Kong tournaments, which have been moved from this month to October.