RFUEA Grounds set to host 2020 Safari 7s for the third time in a row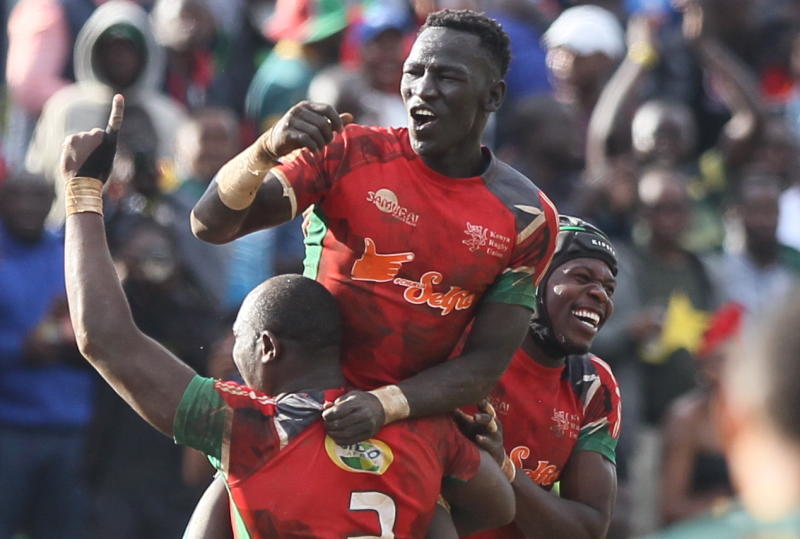 RFUEA Grounds will host the 2020 Safari 7s, having hosted the tournament in 2018 and 2019, traversing Nyayo National Stadium and Moi International Sports Centre, Kasarani from 2011.
This year's clash is scheduled for 23-25 October 2020 according to Kenya Rugby Union, (KRU).
Last year champions Kenya Morans will be looking to defend their title after stunning South Africa 19-14 in 2019 edition held between October 18 to 20.
Morans became the first Kenyan side to clinch the title in three years since 2016, when Shujaa won 38-21 against Samurai.
"The dates are set! 23.24.25 October 2020 RFUEA Ground, Nairobi," Reads a stated by the tournament's official portal.
This year's tournament marks the 24th edition of the Safari 7s normally held in Nairobi.
The dates are set!
23.24.25 October 2020
RFUEA Ground, Nairobi#Safari7s pic.twitter.com/DzsCcvwBK9

— #Safari7s (@safarisevens) January 20, 2020
The tournament, which began in 1996 features both professional and amateur teams from around the world.
Team participation has since grown exponesiouly since its inception with many teams coming on board.
The Kenya national rugby sevens team have won the tournament five times more than any other team, having last won the tournament in 2010.
Kenya will be aiming to use this year's tournament to prepare the national side for the HSBC world sevens series tournament giving players a new players platform.