Shujaa plot for Hamilton invasion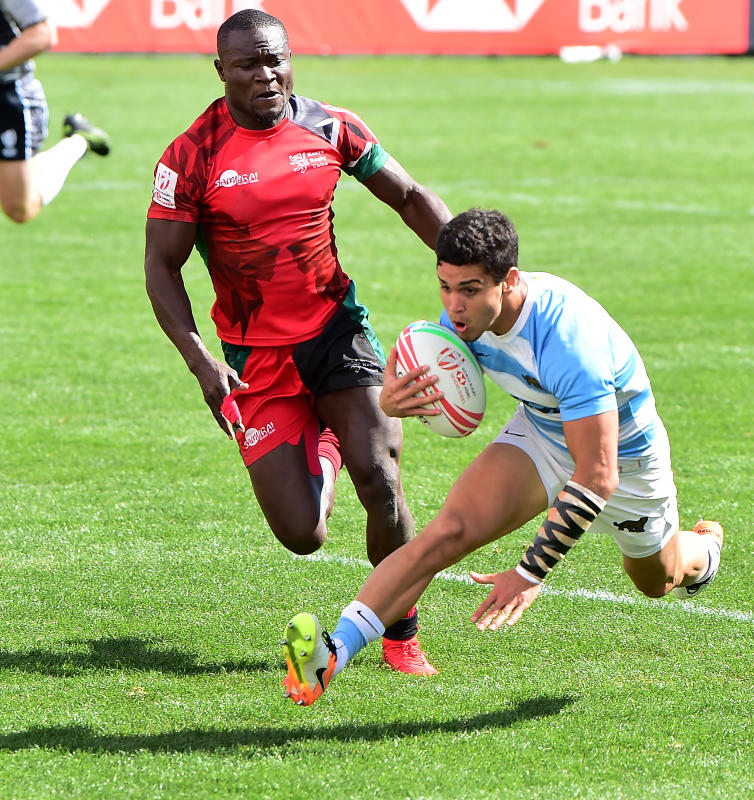 Kenya Sevens forward Bush Mwale has welcomed the move to have the team camp outside Nairobi as they begin their three-day residential training in Nakuru today.
Shujaa, who have been boosted by the return of former captain Oscar Ouma, will be conducting three training sessions each day at the Moi Showground before the naming of travelling squad for next weekend's Hamilton Sevens in New Zealand, is named on Wednesday.
The camp is meant to assist the national team to fine-tune their game-plan ahead of the third round of the 2019-20 World Sevens Series and Mwale believes the rigorous training will be crucial.
"We have always had two sessions each day and raising that to three will be key in restoring our fitness levels because we took a festive season break after the Cape Town Sevens. We need to have our bodies and minds in the right shape before the Hamilton tournament since it will be very competitive," he said.
"The camp will also allow us to bond as a team," added Mwale, moments after scoring a try to help his club Homeboyz beat Impala in a Kenya Cup fixture at the weekend.
With World Rugby having scraped the quarter-finals at the Hamilton event, only the pool winners will remain in the running for the Main Cup by advancing to the semi-finals and Mwale said the new format will make their mission tougher.
In Hamilton, Shujaa, who are 11th on the World Sevens Series standings with 15 points, have been drawn in Pool B together with Series leaders South Africa, England and non-core side Japan.
"Our first fixture will be very important because it could decide how far we go. We have played South Africa several times and we are already familiar to each other," Mwale said.
Apart from Nakuru RFC's Ouma, Denis Ombachi and fly-half Samuel Oliech are also back to the Shujaa set up and this will likely see the team ring changes for the Hamilton event.
Centre Oscar Denis is, however, a major doubt for the Oceania trip having picked a cheekbone injury at the season-opening Dubai Sevens in December last year.
Shujaa are training under assistant coach Kevin Wambua since Paul Feeney is away due to family commitments.