Odera impressed with talent in Kenya under-20 trials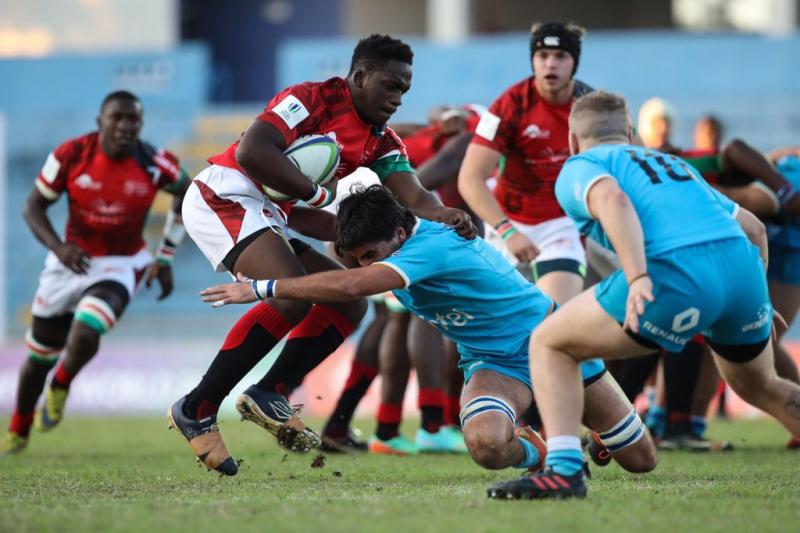 Players who turned up for the national under-20 rugby trials left head coach Paul Odera a happy man.
The youngsters gave the tactician a reason to smile given their top-notch skills during the team's national trials in Nairobi, at the weekend.
Odera, who is also the coach of the national men's senior 15s team, is seeking to build a team that will defend the African under-20 championship popularly referred to as the Barthes Cup when the eight-team competition starts in April at a yet-to-be-named venue.
Over 45 players, who were selected from their respective regions, turned up for the one-day trials at the RFUEA ground with the number expected to be whittled down to 20.
"It is good to see that there is a lot of talent across the country. What is exciting as well is that the boys are keen and eager to learn," said Odera.
"We are looking to see which of the players selected from the regional trials can step up and showcase their potential."
"There is a lot of competition and what makes it even harder is that there are already 20 places which have been filled by some of the players who participated last year and are still eligible," he said.
The players who featured last year have already resumed training with strength and condition sessions.
"We are the top-ranked team in Africa, which means we must work harder to maintain our place," said Odera.
Chipu, as the team is known, made the most of home advantage to win a maiden Barthes Cup last year after beating Namibia 21-18 in the final at the KCB Sports Club.
They then qualified for the World Rugby Junior Trophy in Brazil, finishing sixth at the global showpiece after winning one match, a preliminary fixture against the Brazilians.