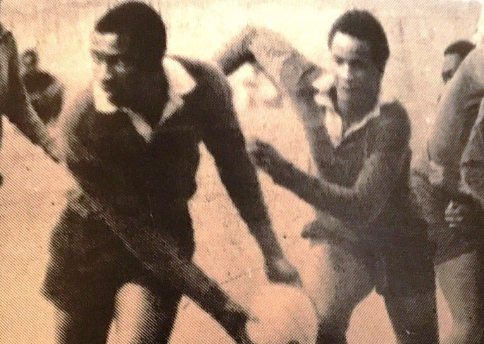 Mwamba Rugby Football Club has announced the death of George Mng'ong'o, a founder member of the team who was also a scrumhalf.
The team took to their social media to make the announcement on Tuesday, November 10.
"We regret to announce the passing of founder Mwamba Scrum Half, George Mng'ong'o (pictured holding ball, with Kainga Mwiti in close support)" read Mwamba RFC's post on Facebook.
They also said burial arrangements were underway in his hometown in Mombasa.
"Burial arrangements continue at his home in Mazeras, Mombasa County," they added.
More to follow…