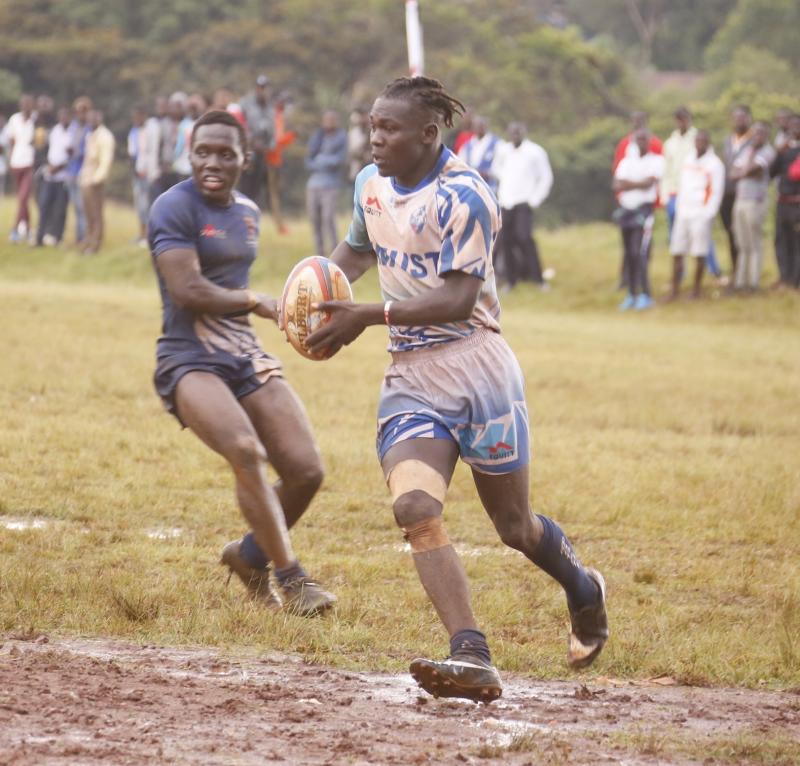 Strathmore Leos maintained their perfect start in the 2019-20 KRU Championship after edging out hosts Masinde Muliro University of Science and Technology (MMUST RFC) 19-10 in a tight match, in Kakamega.
Richard Omedo and Andrew Matoka each crossed the white wash once with Arnild Mwita converting three penalties as new coach Louis Kisia kicked off his reign on a winning note.
Leos captain Gabriel Adero said experience and patience helped them to win in Kakamega.
"Despite the rains and the mud, we played a very good game against a strong MMUST side. This was a real test for us and to come out with a win was not easy," said Adero.
"Our focus now turns to winning all of our remaining matches with the objective of finishing top of the standings. It's not going to be easy but we will try harder," he said.
The win saw the former Kenya Cup outfit end MMUST's unbeaten run in the championship and open an eight-point gap at the helm of the standings with 33 points as MMUST remained second with 25 points.
However, MMUST coach Ahaya Ochieng has promised to come back stronger, saying they have taken the loss as a lesson.
"We were overconfident and almost assured of victory against Leos but they were too good for us. They have the experience and they know how to tackle big games. This is a lesson for us and we look forward to rectifying that in our next game," he said.
In Kisii, Mean Machine bounced back to winning ways with a 20-10 victory over Kisii RFC as University of Eldoret Trojjans ended a four-match losing streak to defeat visiting Catholic Monks 19-12 in Eldoret.
United States International University-Africa beat Northern Suburbs 22-18, Eldoret edged out South Coast Pirates 36-16 as Egerton Wasps stung Mombasa 22-0.