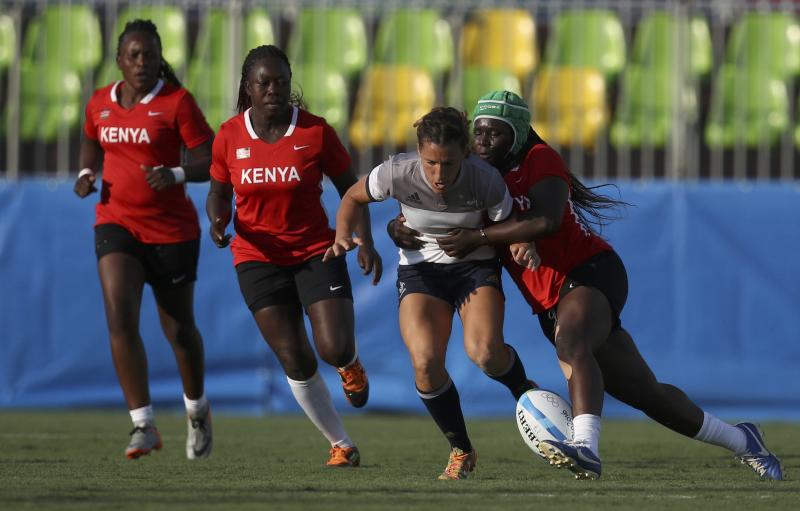 The national women's rugby Sevens team, Lionesses, is in a financial crisis ahead of the Africa Sevens-cum-2020 Tokyo Olympic qualifiers slated for Jemmel, Tunisia next weekend.
Lionesses, who are the defending champions of the continental showpiece, are scheduled to leave on Tuesday with Kenya Rugby Union (KRU) CEO Sylvia Kamau saying they are struggling to cater for the team's expenses.
SEE ALSO: Brazil's biggest football derby called off after 14 players test positive for COVID-19
Kamau said KRU's application of Sh194 million from the sports fund was approved in April. She was speaking yesterday during the naming of the Lionesses squad that will do duty in Tunisia,
Sh32 million of that amount was specifically meant for the Lionesses but the money has not been wired to the federation accounts.
SEE ALSO: Bale enrages Madrid fans by pretending to fall asleep during Alaves clash
"We have been involving all the stakeholders and we have some sponsors who have come on board but rugby is an expensive sport and we are unable to meet all the expenses.
"We are requesting the Ministry of Sports to support the girls and that will be a very huge morale booster to the team if they know that they have the government's backing," Kamau said.
SEE ALSO: Mike Tyson breaks down following daughter's death in horrifying accident
Meanwhile, Lionesses coach Felix Oloo has opted to keep faith in a good number of players who featured under his predecessor Kevin Wambua with long-serving captain Philadelphia Olando retaining her role.
She will be assisted by Vice Captain Sheila Chajira with regulars Janet Okello, Celestine Masinde and Grace Adhiambo all making the cut.
At the Africa Women's Sevens, Oloo's charges, who won last year's edition after beating Uganda in the final, are top seeds in pool A that has Senegal, Ghana and Botswana.
South Africa who are in Pool B will be Lionesses' main rivals for the Olympic slot.