Buoyant Shujaa out to retain Safari 7s crown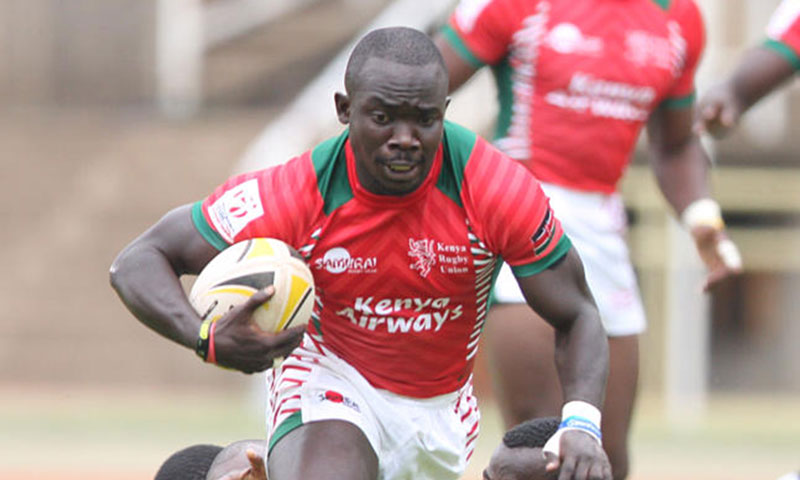 The annual Safari Sevens tournament is back after a year's absence as 12 teams battle for the Robin Cahill trophy today at the RFUEA grounds,Nairobi.
Shujaa and Morans, both under the tutelage of newly appointed national Sevens coach Paul Murunga are joined by 2018 national Sevens Circuit champions Homeboyz and Mwamba to complete a four-team Kenyan line up.
Shujaa won the last edition of the tournament in 2016 with a 38-21 win over Samurai at the Kasarani Stadium.
The side, drawn in pool A will launch the title defence against national Sevens Circuit runner-up Mwamba at 11:50am and winger Leonard Mugaisi has labelled the encounter as a must-win.
"We must strive to beat Mwamba as the result will determine how far we will go. Our target remains topping the pool so that we can land a favourable opponent in the knock-out phase," Mugaisi told The Standard Sports.
After tackling Mwamba ,the eight-time champions will confront United Kingdom's Apache at 2:50pm before winding up their preliminaries against Namibia at 5:50pm.
Mugaisi, who has several HSBC World Sevens Series caps under his belt is of the opinion that they are under a lot of pressure to deliver.
"We are the defending champions and obviously that comes along with the favourites tag. Some matches will prove to be difficult and we have to be at our best and show our class," Mugaisi said.
With Shujaa having lost to Zimbabwe in the finals during last month's Africa Sevens, Mugaisi believes this weekend's showpiece will provide the side with a perfect opportunity to redeem themselves ahead of the 2018/19 HSBC Sevens Series that kicks off with the Dubai leg later this month.
"We picked vital lessons from our loss to Zimbabwe. That served as an eye opener and we went back to the drawing board and rectified our mistakes," he said.
Kenya's second string national team, christened Morans, largely made up of uncapped players will start their hunt against Uganda at 10:44am.
Meanwhile, the Kenya Rugby Union(KRU) has announced that a section of Ngong Road,adjacent to the RFUEA grounds will remain closed between 8am today and 10pm tomorrow to ease traffic management during the event.
"There shall be a diversion of regular traffic at Ngong Road (near Ole Dume Road) and Joseph Kangethe Road. Motorists will then move through Jamhuri Estate on Kibera Station Road where they will rejoin Ngong Road," the statement reads.
"Vehicles coming from Dagoretti shall be rerouted at Swedish School junction at Makindi Road to meet up with Riara Road traffic then flow down to Ole Dume Road and finally onto Ngong Road.The area between Impala Club and Telkom will be left for fans on foot and emergency vehicles."