Rugby: 'Pau' appointed new Kenya Sevens head coach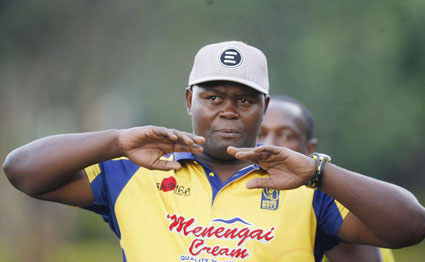 After many years of near misses, Paul 'Pau' Murunga has finally been appointed as the national sevens rugby team head coach ahead of the 2018/19 HSBC World Sevens Series.
Murunga, who has been applying for the top job without success, makes a return to the team he steered to the Singapore Sevens title in the 2015/16 season, while deputizing Benjamin Ayimba.
The Homeboyz RFC coach, replaces outgoing coach Innocent Simiyu, and will be assisted by Kenya Lionesses coach Kevin Wambua with the duo of Geoffrey Kimani (Strength and Conditioning) and Lameck Bogonko (Physio) retaining their posts.
Kenya Rugby Union made the announcement at RFUEA Grounds yesterday after a series of interviews and shortlisting for a post that had attracted over eleven applicants.
Murunga, who recently won the 2018 National Sevens Series title with the Deejays, couldn't hide his joy after the appointment. "I am very excited, it's been a great journey in terms of coaching and for me this is the ultimate challenge," he said.[Rodgers Eshitemi and Clement Wekulo]