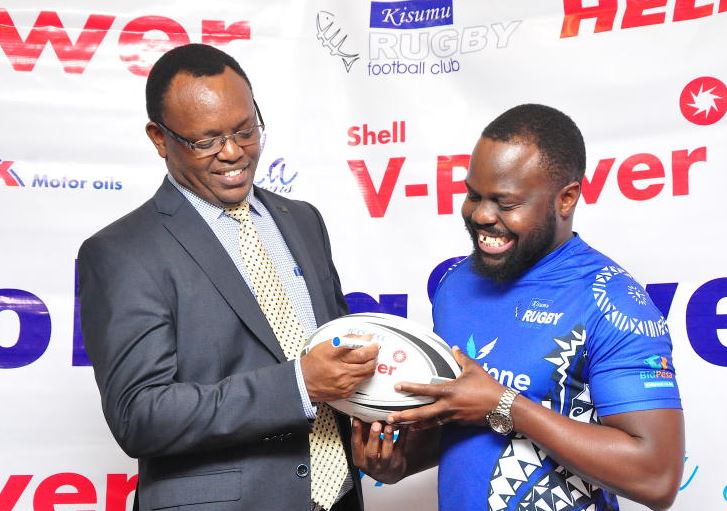 The stage is set for the penultimate round of the National Rugby Sevens series with Vivo Energy Kenya announcing a Sh1million shilling boost for the Dala Sevens in Kisumu this weekend.
Series leaders Homeboyz RFC are in the driving seat and will look to add to victories in 2016 and 2017 and in the process become the first team to win three consecutive cup titles on the trot in Kisumu.
Yesterday, Vivo Energy Kenya Lubricants Sales Marketing Manager, Stephen Gikonyo said they are looking forward to pumping up the game's adrenaline.
"We are bringing the same energy to the Dala Sevens rugby tournament where we believe that the talent of current players and budding stars will be showcased," Gikonyo said when unveiling the sponsorship.
Kenya Rugby Union Honourable Secretary, Jeff Gangla thanked Vivo Energy Kenya for supporting the tournament and appreciated their commitment in growing the sport both locally and internationally.
"We are excited by the entrance of Shell Fuels and their lubricants as sponsors for this year's Dala Sevens Rugby leg. With corporate sponsorships like Vivo Energy Kenya's guaranteeing the game's growth, the potential to dominate the sport on a global stage in the near future is realistic," Gangla said.