Kenya battle Hong Kong: Coach says contest is a perfect start for next season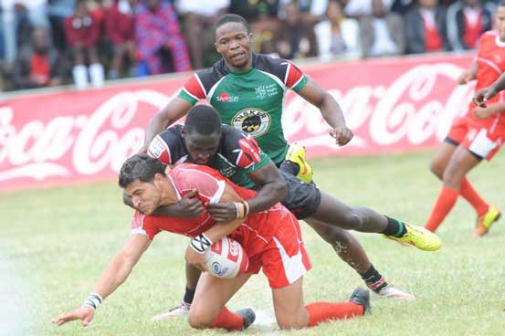 Expectations still high despite national 15's side losing the first matches to Chile and Russia.
Kenya Simbas coach Jerome Paarwater believes the on-going Regal Hotels Cup of Nations in Hong Hong is a good preparation for the national 15's rugby team ahead of next year's 2019 World Cup Qualifiers.
The Simbas, who have lost all their first matches against Chile (23-3) and Russia (31-10), take on hosts Hong Kong in their final match of the tour today at 12pm.
This will be the third meeting between the two sides this year. The first match of the two played in Nairobi in August ended in a 19-19 draw before Hong Kong won the second match 43-34.
Despite their poor showing in Asia, Paarwater is impressed with the level of the competition in the tournament. "This competition has high standards and if we look at it in terms of preparation, it is good for us in terms of where we want to go," Paarwater said.
Commenting on their second loss to Russia, the South African said; "The score-line didn't reflect the actual match, we had a lot of opportunities in the first half that we didn't use, too many 50-50 passes. We regrouped in the second half and scored a great try, and after doing a video review of the game we had the opportunity to score five more tries.
"It's all about patience and using our opportunities because as we can see if you squander your opportunities at this tournament, you don't get them back and that is the difference between us and the other teams," he added. Even as the Simbas face their familiar opponents at noon.