Paarwater defends decision on Adimo: Coach says the player is out because of disciplinary issues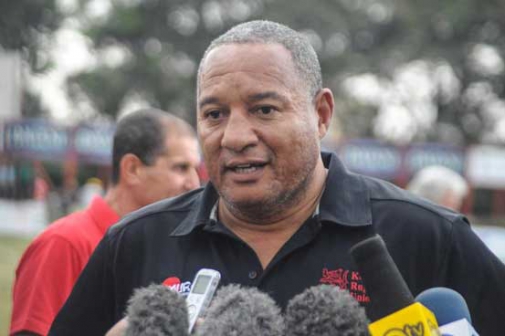 Kenya Harlequins fly-half has been dropped for the upcoming the four-nations invitational tournament.
Kenya Simbas head coach Jerome Paarwater has defended his decision to drop Kenya Harlequins fly-half Isaac Adimo for the upcoming four-nations invitational tournament (November 10-18) in Hong Kong in favour of Impala's Nato Simiyu.
Adimo, who featured for Simbas in all their Africa Gold Cup matches this year, was conspicuously missing from the 26-man squad named on Friday with the South African citing disciplinary issues for his omission.
With dependable Adimo out of the team, Paarwater recalled Simiyu who has been in the cold for a year. Nondescript's Biko Adema has also been included in the travelling party that departs for Hong Kong tomorrow after recovering from the injury he suffered during the Simbas' 19-19 draw with Asian nation in this year's (August 20) test match at the RFUEA Grounds.
"We always shy away from disciplinary issues and I am not afraid to say, Isaac (Adimo) is out of the team because of not attending training sessions and poor discipline," said Paarwater.
"He is a quality player but without discipline you cannot be part of my team. All the same, if he gets his focus right, the door is still open for him."
The youthful Strathmore duo of Alex Olaba and Elkeans Musonye are in line of their maiden tour as well as Kenya Commercial Bank's Peter Kilonzo.
Kenya face Chile in their opening match on November 10 before playing Russia on November 14. They will then wrap up their fixtures against hosts Hong Kong on November 18.
But just like other teams that are preparing for next year's World Cup Qualifiers, Paarwater expects a tough outing in Asia.
"It will be tough, but we are fortunate to go to Hong Kong. We are not going to participate but compete.