Lionesses ready to roar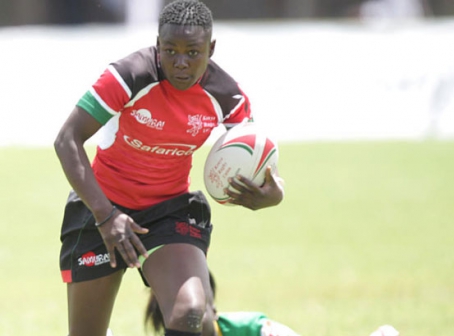 National women's rugby team start the chase for glory today at 5:30pm (Kenyan time) with a match against New Zealand.
The Kenya Lionesses will be hoping to make a mark in the opener against the unpredictable New Zealand side at the Deodoro Stadium and they were in high spirits ahead of the match.
Team captain Catherine Awino Abilla said they don't fear anyone at the competition as they want to represent Kenya well.
"We know it will not be easy, but we want to do our best and try to make it to the next round," Abilla, who plays for Mwamba in the local league told Feverpitch after a training session.
On her part, back player Irene Awino says they will play 'roho juu' as they are at the Olympics by right and they don't care how tough their opponents will be.
"Many people were even fearing Zika virus before the competition started, but we had no fear and we will even play our matches without fear.
"Vile unajua sisi hucheza roho juu so hata hizo games tutakuwa tu roho and tutamakesure we try and win them all (You know us Kenyans play without a fear and so we will just make sure we strive and win these matches)," Awino said after a training session.
After the opener against New Zealand, the Lionesses will be hoping to roar against France in the second match at 10pm.
The last match is against Spain at 5pm tomorrow and they hope the training they had together with the men's team at Nandi Bears before the Olympics will put them in good stead.
The Lionesses also said their coming to Brazil earlier than the track and field team has helped them to acclimatise and that will be an added advantage, especially in the opener.
They will also be inspired by the Sevens men who have been outstanding in the IRB series and are expected at the Deodoro Stadium today to cheer them on.
"You can't fall if you don't climb. But there's no joy in living your whole life on the ground."
Okwiri to face Russian
Kenya's Peter Mungai would not have wished for a better start at these Olympics as he got a bye into the next round after the draw yesterday.