National rugby Sevens coach warns against contentment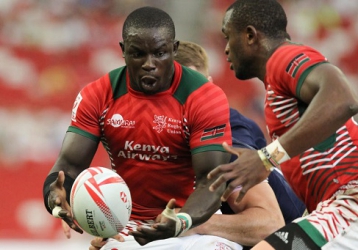 Kenya rugby Sevens coach Benjamin Ayimba has warned his side against complacency when they face Portugal today (7:50pm) in their ninth round of 2015/16 World Sevens Series Group A match in Paris.
Having won the Singapore leg last month, many fans expect Kenya Sevens team to replicate that performance in the Paris and London (May 21-22) legs.
Kenya go into this group opener as favourites. Kenya Sevens have not lost a match in their last three fixtures against the Portuguese side and are 68 points better than their opponents in the overall IRB table standings.
Kenya beat Portugal 26-5 in the Wellington leg, thrashed them 38-0 in Las Vegas, before winning 43-5 in Vancouver. After Portugal's test, Kenya Sevens team will face Russia tomorrow (11:20am) before wrapping up their preliminary round with a clash against third-placed New Zealand, from 3.01pm.
Although Ayimba is confident of a good outing in Paris, he has warned his players not to take their opponents for granted.
"There is a bit of familiarity in this group. We played against New Zealand and Portugal in Las Vegas, so we expect every team to be tough. Remember, Russia beat us once this season as well, so nobody is to be taken lightly.
"We hope to bring our best game and keep our cool. We must know for us to do that, we must be consistent," Ayimba said before departure.
"I don't think there is any pressure on me or the boys. We have not pegged our performance on points; though we must get as many points as possible. And for us to achieve that, we have to top the pool and see what happens from there."
But for Homeboyz flyer Oscar Ayodi, the players must remain focused as they have an enormous task ahead.
"We need to remain focused and committed because the expectations are quite high," said Ayodi.