How angry Man United fans managed to break into Old Trafford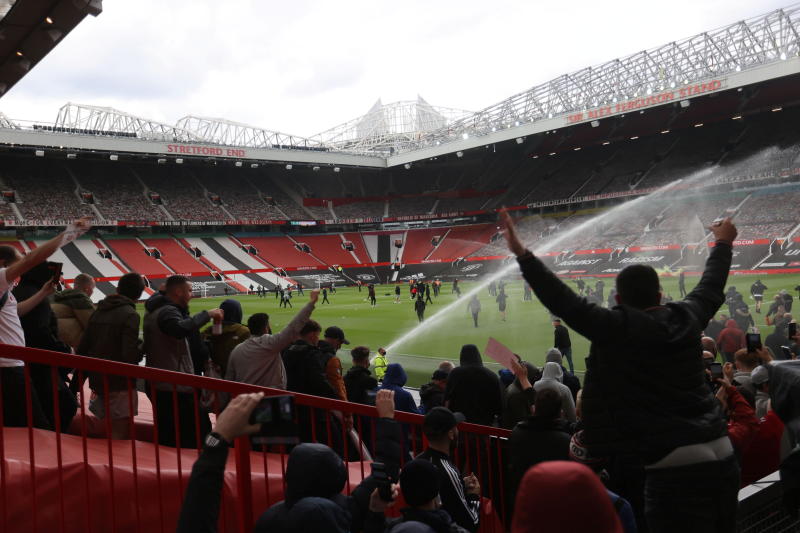 Manchester United have released a statement detailing how fans were able to break through security and access the pitch at Old Trafford Stadium on Sunday.
The mouthwatering Premier League matchday 34 fixture between Man United and Liverpool scheduled for Sunday had to be delayed, then postponed following protests by fans against the club's owners.
The club confirmed the game had to be postponed due to "safety and security considerations around the protests".
They have gone forward to detail what exactly happened on Sunday, and how exactly fans were able to access the pitch.
Man United's statement: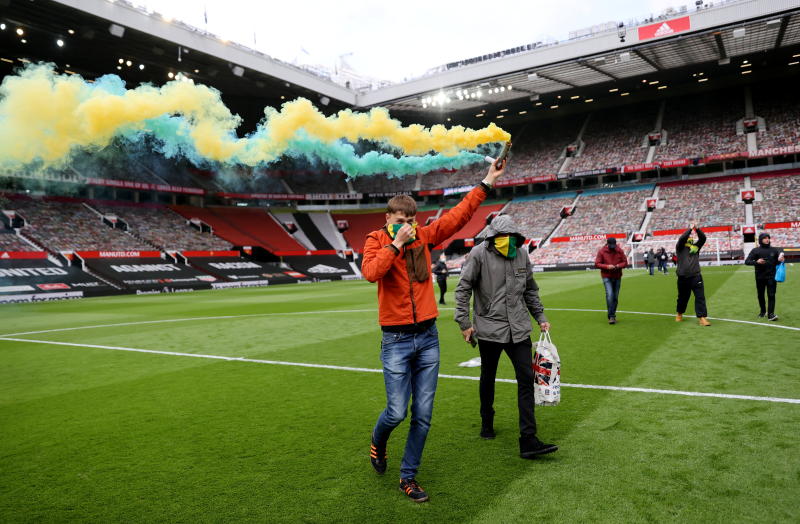 "Reports in mainstream and social media that protesters were able to access the stadium and pitch via a gate opened by club staff are completely incorrect.
After breaking through barriers and security on the forecourt, some protestors climbed the gates at the end of the Munich tunnel, then forced access to a side door in the stand, before opening an external door that let others through to the concourse area and the pitch.
A second breach occurred when a protestor smashed the door of a disability access lift, enabling a group to enter the stand…." read part of the statement.
While expressing a desire not to punish peaceful protesters, the club condemned what they referred to as 'criminal damage' which saw property of unknown value destroyed.
A rescheduled date for the fixture will be announced soon.