I was stupid to concede a decisive penalty at Old Trafford, admits Manchester United midfielder Paul Pogba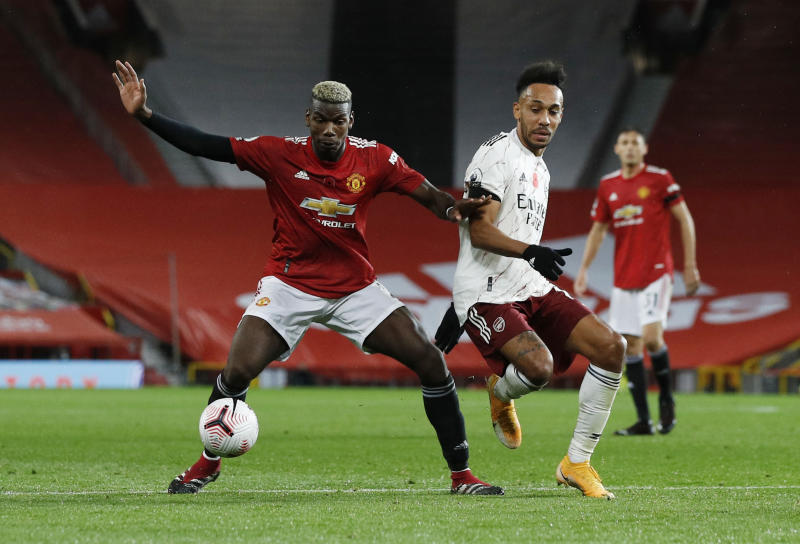 Manchester United midfielder Paul Pogba accepted responsibility for Manchester United's 1-0 Premier League defeat to Arsenal on Sunday.
Pogba noted he made a "stupid mistake" in conceding the decisive penalty that was scored by Pierre-Emerick Aubameyang to award Arsenal three crucial points at Old Trafford.
The midfielder lazily clipped the foot of Hector Bellerin inside the box inside 70 minutes of the clash.
"We know it's a poor performance. Myself, I cannot give a foul away like this.
"I thought I would touch the ball but I didn't. (I) cost us the goal today with the penalty.
"I shouldn't have given a penalty away like that. Maybe I was a bit out of breath, it made me do this stupid mistake. I will learn from that, I'm not the best defensively in the box, I can work on that," Pogba told BBC Sport.
A disappointed Pogba vowed to improve in future games and inspire teammates for the rest of the busy season.
"Like I say, details. We have to do better, the team, myself, it starts with me," the French international added.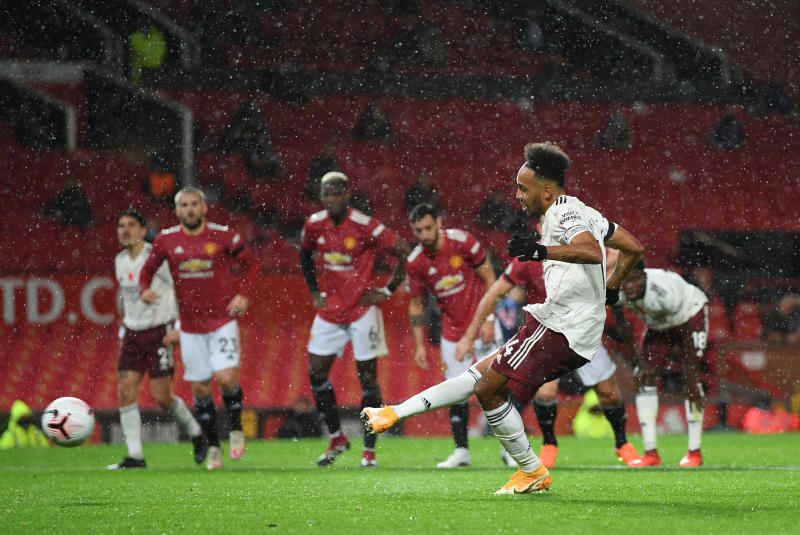 On his part, Man United manager Ole Gunnar Solskjaer was disappointed with his team's display after the excellent 5-0 win over RB Leipzig in the Champions League.
Solskjaer said the midfielder could have avoided contact in the risky area.
"He needs to stay on his feet. Paul knows it's a soft penalty to give away.
"We were too sloppy, too many passes went astray and the rotation was not there. Too many things that can go wrong in a game did for us today. Today we didn't get the response we hoped for.
"In the first half, we never turned up. The intensity, the tempo wasn't there, the shape - they were better than us and created a couple of half-decent chances.
"In the second half, they didn't look like they were going to score, apart from the penalty. So we played better in the second half but still, we have to turn up with more intensity," the Norwegian pointed out.
Aubameyang's 69th-minute spot-kick secured their first victory at Old Trafford in the Premier League since September 2006.
The result helped Arsenal move up to eighth place in the table on 12 points, ahead of United in 15th, with the Red Devils winless at home in the Premier League this season.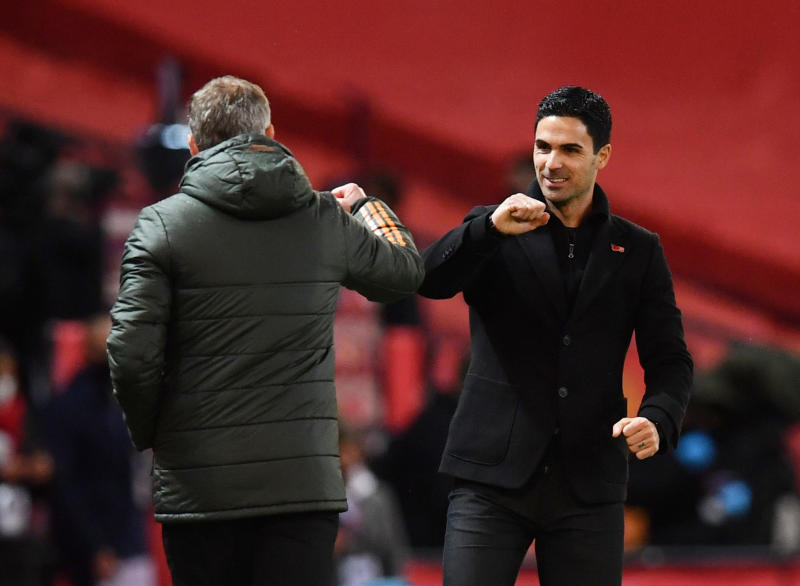 FACTS ACCORDING TO OPTA DATA
1. United have taken just seven points from their six Premier League games this season, their lowest tally at this stage since David Moyes' short stint at the helm in 2013-14 (7); a campaign in which they went on to finish seventh.
2. United have failed to win any of their opening four top-flight games at Old Trafford for the first time since 1972-73, a campaign in which they finished 18th.
3. Arsenal have won away at a "big six" side in the Premier League for the first time since a 2-0 win against Manchester City in January 2015, ending their 29-game winless run.
4. United have lost at home against Arsenal in the Premier League for the first time since September 2006, ending an unbeaten home run of 13 games against the Gunners.
5. Pierre-Emerick Aubameyang is the first Arsenal player to score a penalty at Old Trafford in the Premier League, with neither of the previous two attempts being converted (Robin Van Persie in 2011 and Gilberto Silva in 2006).