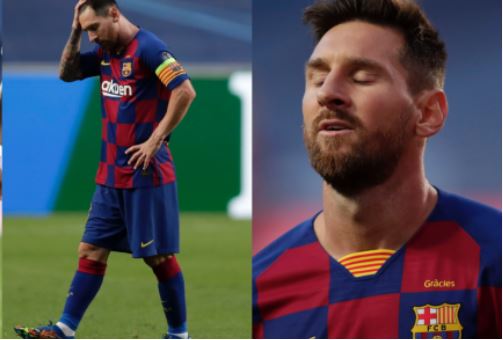 Premier League side Wolverhampton Wanderers have signed Portuguese defender Nelson Semedo from Barcelona for 30 million euros (Sh4 billion) plus add-ons.
The defender signed a deal on Wednesday that will keep him at the club until June 2023, with an option to extend it to June 2025.
Semedo promised to bring his attacking prowess to the English League and join some of the best right-backs in the world to improve as a player and the club.
"They can expect a modern right-back, who likes to attack. I can bring the team pace, speed. I like to go forward and come back. They can expect a lot of work and a lot of ambition.
"I'm very excited to be here. It's a very good team. To play in the Premier League is a dream from me too. So, I'm very excited to begin, to meet my teammates and start training," Semedo told fans.
"I chose Wolves because it's a very good team that plays very good football. Last year they did a very good season and it's a very important team in England, in also Europe. I hope this year we can do very good things.
"Coach Nuno is a very good coach. He did very good things here in Wolves, and in other teams too. For sure I'm going to learn a lot from him," the Portuguese pointed out.
On fellow Portuguese teammates
"I talked with some of them and they told me very good things about the club, about the team. I hope I can help them to succeed too."
On excitement for the future
"The team did very good things in the last three years. I'm ambitious and I hope this year we can do very good things, reach the top six and, if it's possible, do something special.
"I'm very happy to be here. I'm excited to get started and thank you very much for your support and we're going to enjoy it together."
The 26-year-old won ten major honours in three seasons at the Camp Nou.
Semedo, who has played 13 times for his country alongside a number of his new Wolves teammates, now becomes an immediate option to Nuno Espirito Santo on the right-hand side.
Since Wolves were taken over by the Fosun Group in 2016, there's been an ever-rising Portuguese feeling due to the owners' friendship with super-agent Jorge Mendes.
Manager Nuno Espirito Santos and 10 of his squad are from Portugal, and there are also two Portuguese speaking Brazilians in the squad.
Photos of the latest Wolves' signing: