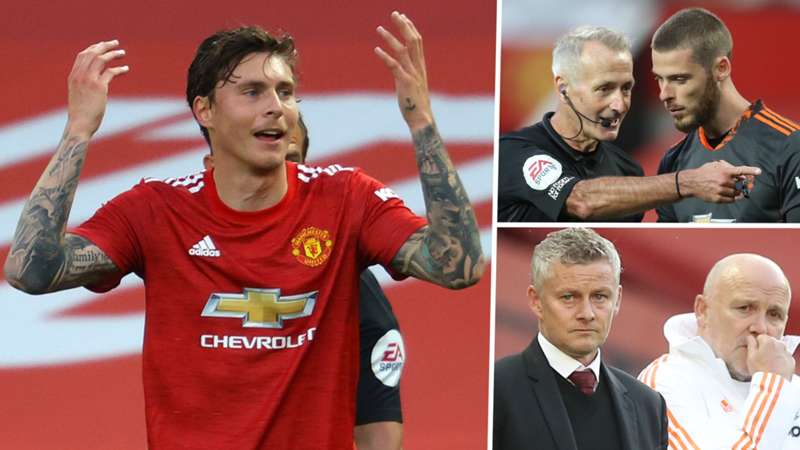 Gary Neville has told Manchester United to sign a new centre back if they want to boost their title chances in the 2020/21 season.
The former Man United captain stressed the Red Devils will not win silverware with Harry Maguire and Victor Lindelof at the heart of their defence.
United's backline was at fault in a lacklustre performance that gave Crystal Palace three crucial points in a 3-1 win at Old Trafford on Saturday.
Neville further asked Old Trafford chiefs to forget about Borussia Dortmund's wonderkid Jadon Sacho and sign a reliable defender ahead of transfer window deadline.
"You can talk about Jadon Sancho all you like, but until they get a centre-back in that can run and defend one on one, you're never going to win the league.
"They're not going to win the league with that centre-back pairing. They have to get a mobile, quick, dominant centre-back in alongside Lindelof or Maguire," Neville said on Sky Sports on Saturday.
After finishing third in the league last season following a 14-match unbeaten run in the competition, United began 2020-21 with high hopes of another positive finish.
Neville said United looked "knackered", "so leggy it's untrue" and "well short of Crystal Palace" in the fitness stakes.
Picking on Lindelof, Neville said the Sweden defender should be stronger as he allowed Wilfried Zaha to weave through and score his second goal and Palace's third.
"He's just not strong enough there, Lindelof. It's a 50-50 and he's weak," said Neville.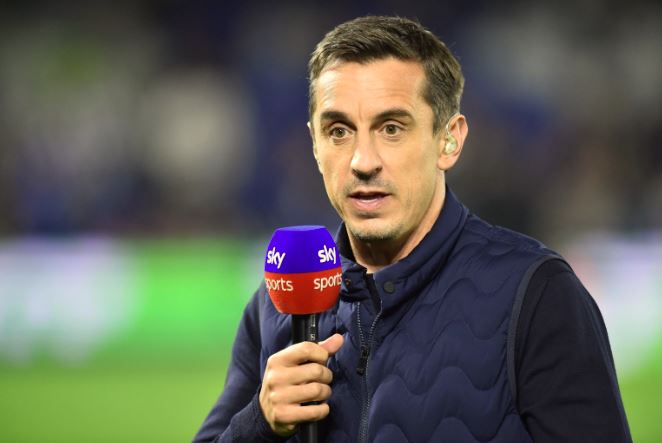 Neville also questioned why the Red Devils are still slow in signing more players like other teams in the League.
"The usual thing for Manchester United, on the back of something like this, is to react - go and sign a player or two to quell the Twitter and social media voice that will absolutely simmer and boil," Neville said.
"It's been simmering all week I think, particularly with Liverpool doing business today, Chelsea's done it in the last few weeks, [Gareth] Bale's going to Tottenham.
"Why are Manchester United not signing the players they need to bolster this squad - a talented squad?"
The 20-time Premier League champions have no time to rest as they go to Luton Town in the EFL Cup on Tuesday and are next back in League action when they face Brighton next Saturday.
Opta Data Facts
Donny van de Beek became the 20th player to score on his Premier League debut for United, while he is the 10th of those to do so as a substitute.
Man United have lost their opening home game to a Premier League campaign for the just the third time, also losing against Everton in 1992-93 and Swansea in 2014-15.
David de Gea has failed to save any of the last 18 penalties he has faced in the Premier League, last keeping one out from Everton's Leighton Baines in October 2014.