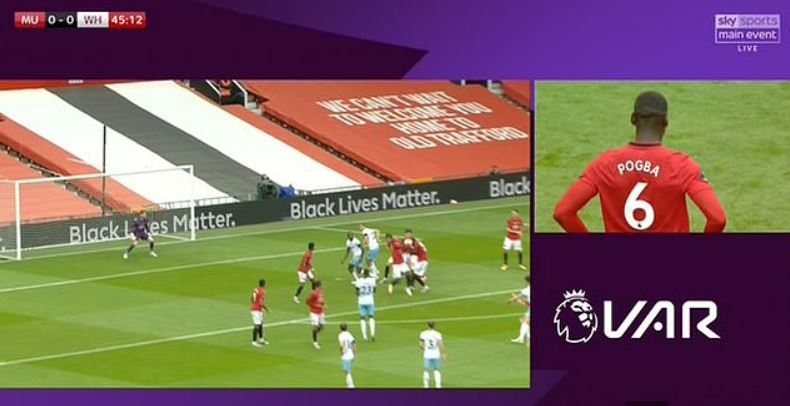 Manchester United legend Gary Neville slammed Paul Pogba for conceding a costly penalty at home to West Ham on Wednesday.
Man United climbed to third in the Premier League table with 63 points after a 1-1 draw against the Hammers, although they trailed to Michail Antonio's spot-kick after Pogba threw up his arms to block a fierce shot from Declan Rice inside his own box.
Once the VAR showed the shot had hit Pogba's hands, Neville said on Sky Sports: "He's in big, big trouble Paul Pogba. He's given away a penalty and pretended it's hit his head.
"It's rubbish from him. Rubbish. And to think l thought a little bit sorry for him. I thought he had taken a whack in the head. Embarrassing.
"It's a penalty. It's a no-brainer. It's a penalty. You don't do that."
Pogba apologised for the costly mistake, according to United captain Harry Maguire.
Maguire pointed out the World Cup winner could have handled the situation better but promised such mistakes would not be repeated.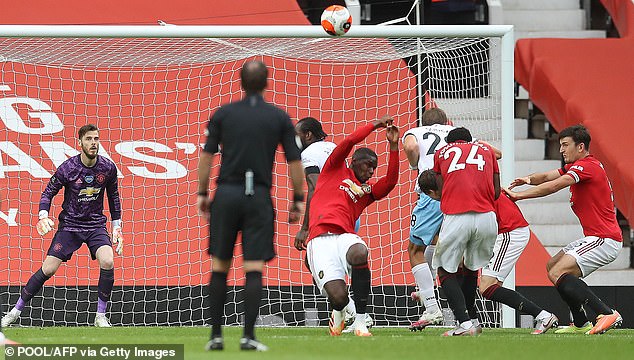 "It was soft! You could say it's a natural reaction from Paul. Should he do it? He should probably take one in the face.
"But he's apologised in there, he's held his hands up, he knew he shouldn't do that," Maguire told Sky Sports after the match.
"I think it's a natural instinct to protect yourself, protect your face. I haven't seen it back - I think it was his hands bang in front of his face.
"But it was soft because it's probably not ending up in a goal and you've given a penalty and they've got an amazing opportunity to take the lead," said the Man United skipper.
United's number three spot (63 points) was confirmed after Liverpool held off a Christian Pulisic-inspired comeback as the runaway Premier League champions overcame Chelsea 5-3 ahead of the trophy presentation at Anfield.
The fate of Ole Gunnar Solskjaer's men is in their hands at Leicester City on Sunday.