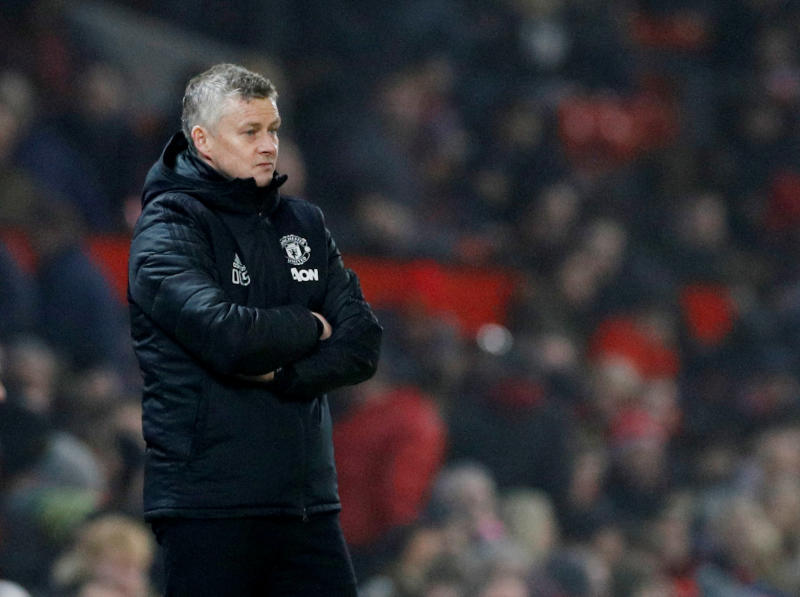 Months ago, teams in the Premier League's top 9 had resorted to the fact Liverpool were champions, Man City second, with the rest of the positions to be battled for by the 'fallen elite'. Chelsea, Leicester City, Manchester United, Wolverhampton Wanderers, Sheffield United, Tottenham, and Arsenal would therefore square-off, the prize? A place in next season's Champions League.
Rare, 5th spot on the log developed a new attraction, mainly due to news in Manchester, the dethroned champions, had been banned from participating in UEFA competitions for two years.
This meant since they would stay second, the Fifth spot developed a new meaning. A Champions League spot.
But that dream is over.
Despite already leading Galacticos Real Madrid 2-1 in the UCL, Manchester City will play again in next season's UEFA Champions League, following a ruling made by the Court of Arbitration for Sports (CAS).
CAS VERDICT:
"The CAS award emphasised that most of the alleged breaches reported by the Adjudicatory Chamber of the UEFA Club Financial Control Body (CFCB) were either not established or time-barred. As the charges with respect to any dishonest concealment of equity funding were clearly more significant violations than obstructing the CFCB's investigations, it was not appropriate to impose a ban on participating in UEFA's club competitions for MCFC's failure to cooperate with the CFCB's investigations alone.
"However, considering i) the financial resources of MCFC; ii) the importance of the cooperation of clubs in investigations conducted by the CFCB, because of its limited investigative means; and iii) MCFC's disregard of such principle and its obstruction of the investigations, the CAS panel found that a significant fine should be imposed on MCFC and considered it appropriate to reduce UEFA's initial fine by two-thirds, i.e. to the amount of EUR 10 million."
This decision has changed the matrix for teams fighting for the top four spots, and perhaps a spoiler for some.
Manchester United will have all the pressure to deal with as they host Southampton at Old Trafford tonight. With two spots already out to Liverpool FC and Manchester City, tonight's 10 pm fixture will be a cracker for Manchester United.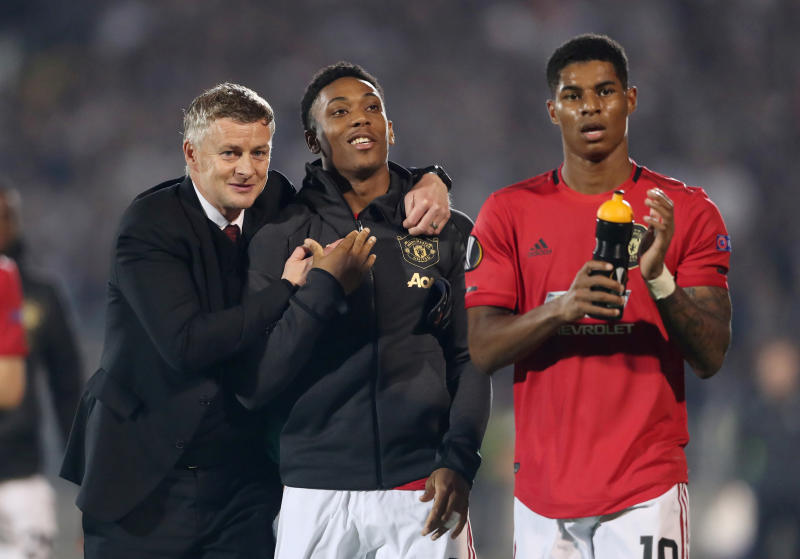 Man United MUST tonight capitalise on the mistakes at both Chelsea and Leicester, and grab third place on 61 points, one above Frank Lampard's Chelsea, who fell to Sheffield.
The red-hot Mancunians, have been tactical, playing with punctuated radar-like awareness, serving their fans with absolute world-class palatable football.
As they head into the match, the poise is sky-high, boasting a 17-game unbeaten run across all competitions. The latest triumph, a fat win away to Aston Villa last week Thursday.
Ole Gunnar Solskjaer's side have also set a new record, being the only team in the history of EPL to win four games in a row by a margin of three or more goals. As things look, Ole's boys must be thinking of goals already.
As other teams in the top nine, including those who have fallen off in recent re-think their strategies, Man United, who seem to be on an auto-pilot mode, have less time to come up with one, for Ralph Hasenhuttl's side are not a walk in the park.
United will hope to put an end to their recent dismal home record against the Saints, having won only two of their last six clashes at Old Trafford.
However, Solskjaer has hinted on fronting the same line-up that he has recycled four times now.
If he sticks to the same squad that has brought him fortunes, it would be the first time since 1993 that Man United will have named an unchanged 11 in five consecutive league matches.
"There's so many things you have to consider when you manage a team…We've got players here champing at the bit, but also those that are in the rhythm," said Ole in an interview with a British media house.
"There are loads of decisions to be made, but they make it easier by playing and performing well. If we don't get too many injuries, there's no reason to change too much when you're doing well," he added.
The team also boasts of the best form in the recent past. Apart from a rich bench, Paul Pogba-Bruno Fernandes is expected to play the part.
Only Phil Jones and Axel Tuanzebe are absent due to injury, leaving Ole with a long list of sharp and hungry Reds to choose from.
Southampton
The Saints sit 12th on the log with 44 points in their hands and their boss, Ralph Hasenhuttl hopes Jannik Vestergaard will be ready for action.
"With muscle injuries, you can never be sure. It's too high risk because we don't have a long break until the next season, so they can't take six weeks off to recover. It is good for us to keep an eye on them and don't push them too hard to come back," he said
Ralph has however taken note of United's prolific form in recent days, admitting that it will be an uphill task.
"They have at the moment an unbelievable run and this is exactly what we like the most because then we can see how good we are and we can go into this challenge and be competitive against such an opponent," stated Ralph.